Health Insurance in Indiana
If you're a resident of Indiana, you can use health insurance to cover your addiction-related and rehab treatment. It's also an excellent option to cover the cost of co-occurring medical disorders as well like mental health issues alongside addiction treatment.
There was a time when health insurance was thought to be a luxury. And so, people living on a budget were unable to afford adequate healthcare. However, after the passing of the Affordable Care Act, things have changed.
Today, people can get coverage even if it's just for treating substance abuse. HMO and PPO are the most common health insurance programs in the private sector. While the former allows you to pick an addiction treatment center, the latter lets you enroll in a program that falls even outside your network.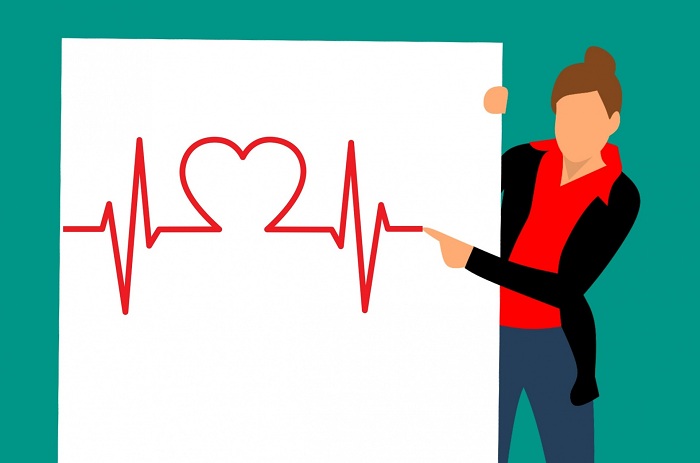 How Do I Sign up for Insurance?
You can get insurance even if you are unemployed or have some preexisting substance abuse and/or mental health problem. The ACA requires all marketplace insurances to cover for substance abuse and co-occurring disorders. Sometimes, you can get the coverage at no cost if you fall under a specific income bracket.
To know more about your insurance options, you can visit healthcare.gov. Alternatively, you can perform a Google search to see the available state insurance options. Another option is to visit the local country office. They will tell you how to sign up for Medicare and Medicaid programs if you happen to be eligible.
Does Health Insurance Cover Drug/Alcohol Rehab?
Most rehab centers work with a network of health insurance companies. This is essential to ensure that people can get access to the required treatment for addiction and co-occurring disorders at a low cost.
Depending on your situation and the kind of treatment you need, below are a few things your insurance plan may cover –
Inpatient addiction care in an accredited and approved treatment center
Medically supervised detox including medications
Follow-up care
Maintenance medication
Outpatient care
Co-occurring dual diagnosis addiction and mental health care
How to Find if You Have Insurance Coverage for Rehab
Before you get started with addiction treatment, you must check and see if your current healthcare plan covers the cost of addiction treatment. All you have to do is check the contact number on your insurance card and call the right person. Alternatively, you can visit the insurance company website and get in touch with a representative.
Below are the four major health insurance companies that cover drug and alcohol addiction treatment. You can visit their websites for more information –
Aetna Insurance
Humana Health Insurance
BlueCross BlueShield
Kaiser Permanente
Does Medicaid & Medicare Cover Addiction Treatment?
There seems to be a lot of confusion between Medicare and Medicaid. So, a lot of people don't know which one to pick and what option is best for them.
To simplify things, here's a quick rundown of both –
Medicaid
Although the actual coverage of drug and alcohol rehab treatment depends on the state and insurance provider, addiction treatment is generally covered by Medicaid. This is particularly true after the Affordable care Act of 2014 which requires all insurers including Medicaid to offer coverage for rehab.
With that said, it's not necessary that all facilities would accept Medicaid as payment. Therefore, it's good to first check it with the facility you plan on enrolling in.
Medicare
There are cases where a person qualifies to receive both Medicare and Medicaid as health care coverage. However, Medicare is commonly used to cover inpatient addiction and substance abuse treatment under the following circumstances –
When the treatment has been deemed medically necessary by a doctor, he/she sets up the plan.
When the provider/facility where you seek treatment is Medicare-participating.
Factors that Affect Indiana Medicaid Coverage for Rehab
Indiana Medicaid Co-payments
While factoring in the cost of substance abuse treatment, it's important to consider copayments as well.
Below are the common co-payments that Medicaid enrollees have to pay –
Prescription drugs ($3/prescription both brand name and generic)
Non-emergency transportation
The actual co-payments list may vary based on the demographic and the health plan you've opted for. There can be instances where co-pays are not necessary.
Prior Authorization
There's a little something called PA or prior authorization. Most medical plans in the US need this prior authorization. It's a form of approval you have to get before starting the treatment or any kind of medication that's not medically necessary.
Prior authorization is required for all inpatient treatments and several other services that may vary from plan to plan.
Waitlists for Medicaid Rehabs
Your coverage can also be affected by the waitlist at the treatment facility that accepts Medicaid. Since Medicaid allows for one of the most affordable healthcare options, most people only seek Medicaid-supported facilities. This often leads to a long waist list. In some cases, the wait is often several months long.
5 Rehab Centers In Indiana That Accept Medicaid
1. Community Health Network
Located in Indianapolis, Community Health Network offers rehab services like inpatient and outpatient rehab services, medical detox, residential treatment, and several more. The treatment center accepts several health insurance plans including Tricare, Medicare, Medicaid as well as private insurances.
2. Hickory Treatment Centers
Spread through several locations in Indiana, Hickory Treatment Centers offers treatment for dual diagnosis, residential and outpatient treatment, IOP, and several therapies.
On Google, the center has a promising 4.7-star rating. Hickory Treatment uses evidence-based, scientifically-backed treatment methods and therapies.
3. Journey Road Treatment Centers
This facility has two centers in Indianapolis. Both locations accept private insurance, Medicare, Medicare as well as private pay options. You can expect good family services, medical treatments like buprenorphine and Vivitrol, residential treatment, etc.
4. Praxis by landmark recovery, Carmel, Indiana
This center has multiple locations in Indiana. The one at Carmel location accepts Medicaid coverage. It offers all addiction treatments like detox and behavioral therapy.
5. Recovery Works Merrillville, Indiana
This is a unit of Pinnacle Treatment Centers umbrella. The treatment options provided include residential treatment, IOP, medical detox, and aftercare.
In Conclusion
With the right kind of health plan, there's no reason you shouldn't find the necessary treatment for your substance abuse and co-occurring disorders.