When it comes to proper treatment, ordinary furniture often fails to meet the unique demands of patients. This is because certain ailments and medical needs require a very different kind of form and physical support than can be found at your typical mass-market furniture store. Treatment furniture is the primary way these needs are addressed, but even these are not a one-size-fits-all solution – each treatment furniture type is designed for a specific purpose, meaning health practitioners need to take the time to do a bit of research to ensure the needs of their patients are met in the sot full way possible. In this article, we take a look at a few varieties of treatment furniture to help you develop a better understanding of what might be right for you.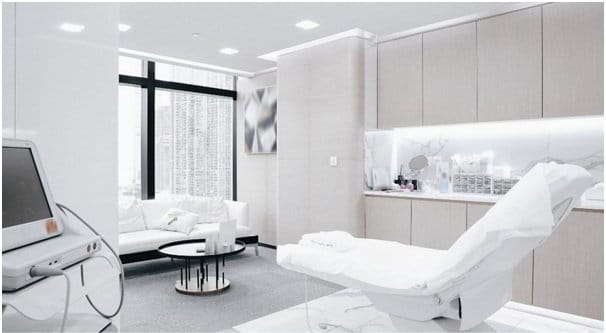 Couches as treatment furniture
Couches are the most common form of treatment furniture, but they can differ to a significant extent, with one of the key differences between models being the size. A treatment couch can be found as a 2-section, 3-section, or 5-section, with the 2-section couch being the most popular option. This is because these 2-section couches are quite affordable while still providing a very comfortable and stable surface alongside adjustable backrest. They also work to resolve many manual handling issues and are found in a wide assortment of medical practices, such as clinics, surgeries, outpatient departments, and private practices. 3-section couch are also a popular option due to their impressive versatility. Medical practitioners are able to easily adjust the backrest and footrest according to the changing needs of patients and are afforded a good degree of flexible patient positioning and stable platform for both manipulation and general treatment. For medical practitioners looking for additional comfort for their patients, 5-section couches are a good choice. These couches make it much easier for patients to lie face down without experiencing discomfit and their armrests can be easily adjusted to form a more natural position for the patient.
Other useful forms of treatment furniture
Although the previously mentioned pieces of treatment furniture are the most common, there are many other forms of treatment furniture that are suited to more specialised purposes. Minor surgery couches offer a special tilt mechanism that allows medical practitioners to improved access to their patients without the potential for their patients to become uncomfortable. Cardiography couches afford cardiographers better positioning for cardiac scanning and overall simpler access to each patient (made even easier with the attached padded support handle) and are also produced with cutaway sections that allow for scanning from left or right. Ultrasound couches similarly allow patients to be more comfortably treatment in the seated or supine positions that ultrasounds usually demand. These couches are usually fitted with all sorts of motorised adjustments to make it simpler to move to recovery positions, such as height, tilt, and angle. Finally, bariatric couches function similarly to 3-section couch but feature a heavy duty design to ensure heavy patients can be more capably seated and lifted.
Choosing the right treatment furniture for your practice
There exists a significant variety of purpose-built medical treatment furniture designed for all sorts of clinical, therapy, and rehabilitation needs, which is why it's so important that those looking to invest in a new piece of treatment furniture have a firm understanding of their needs.