When your loved ones start to age, there are many decisions you have to make regarding their care. As much as you may want to take care of everything on your own, this may not exactly be the most doable. If you have to take care of your family on top of handling a full-time job, there's already a lot on your hands. But this doesn't mean you love them any less when you delegate their care to the right healthcare professionals.
One of those decisions relates to their housing and elderly care arrangements. Your aging loved ones are already going through a lot of physical, physiological, and emotional changes in their life. Don't make it any more difficult by uprooting them from their comfort zone. Instead, you can opt for in-home or live in care services.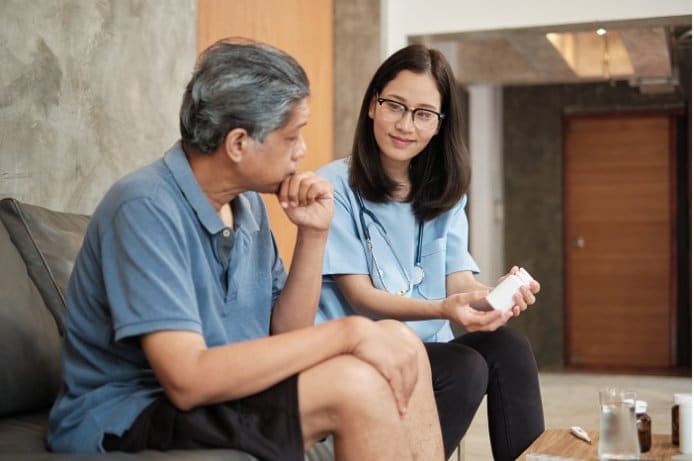 This means the caregiver stays in the home of your senior loved one, instead of having the latter leave their home to move to a medical facility. This option offers many key benefits, as discussed below:
1. It Buys You More Family Time
When the carer moves in with your aging loved ones, you don't have to worry about traveling far to another facility just to visit them. Then, the visiting hours may be limited too for most senior living facilities. You shouldn't have to be constrained by those limitations especially when it's during this time of their lives that family time is very important to keep them happy.
Even if you live quite far from your parents' home, you and your siblings can still spend a few days at a time with your parents by staying in their home. This allows for more family time and a more hands-on approach when caring for them. It's something you can't enjoy at a senior care facility where even family members are allowed only in the common visiting areas.
2. It Ensures Safety At Home
In the same vein as you'd put emphasis on your aging loved ones' medical needs, it's important too to think about their safety because of the inherent physical difficulties your aging family members may now have. With age, their mobility starts to get affected, too.
It's important to have someone with them at home to ensure their safe movement. This is achieved through live-in care. With a medical professional living with your aging family members, you areassured of their safety. Trips and falls may be avoided to a greater extent.
Many fall-related deaths and injuries may have been avoided had there been someone living with the patient at the time an emergency ensued. That way, medical help would've been called for and given right away.
If your aging loved ones live alone, should anything happen to them, there won't be anyone at home to help them call the attention of neighbours or emergency services. With live-in care, this problem is addressed.
3. It Fosters Greater Independence
Your elderly loved one may be struggling not because they're immobile but because they feel they've lost their freedom and independence. This can be common in senior home facilities where they can no longer do everything they used to on their own because they have to adhere to the policies of the facility.
For some, this can be downright difficult for them to accept. For as long as they're able, they should still be given the opportunity to do things on their own. These simple activities include going to the supermarket, washing clothes, whipping up simple meals, among others.
If your family members are still able, don't take that away from them. Rather, support their independence by having them carry on with what they're used to doing. Any concern you may have about their safety can be pushed aside when you know there's a medical worker living with them 24/7.
4. It Provides The Needed Personal Care
If your aging loved ones are no longer able to care for themselves on their own, they need assistance from live-in care providers for activities like bathing and dressing.
If your aging family members were to live in a senior housing facility, the ratio of caregivers to patients may not be 1:1. You'd be concerned about your loved ones not getting the help they need, when they need it, as the attention is shared. This isn't the case with in-home care.
Conclusion
As you can see from the benefits listed above, there are so many ways your aging loved ones can benefit from receiving in-home care. It's safe to consider it as one of the best routes to take when it comes to their care. It's for you now to weigh those potential benefits and see whether or not they match your family's needs and requirements. Most importantly, to get the most out of the advantages that live-in care offers, ensure you're settling for no less than the best live-in care providers. By doing so, you're protecting the safety and overall well-being of your aging loved ones during the sunset years of their life.