Stress can affect us in a variety of ways, some of which manifest itself in ways that we can ignore while some require more drastic measures to manage. Everyone has felt stressed out– it is a fact, and it is our body's way of telling us that there is something wrong that needs to be corrected. We may feel depressed or anxious and these feelings have a way of showing up physiologically.
Must Read Benefits Of Meditation In Stress Management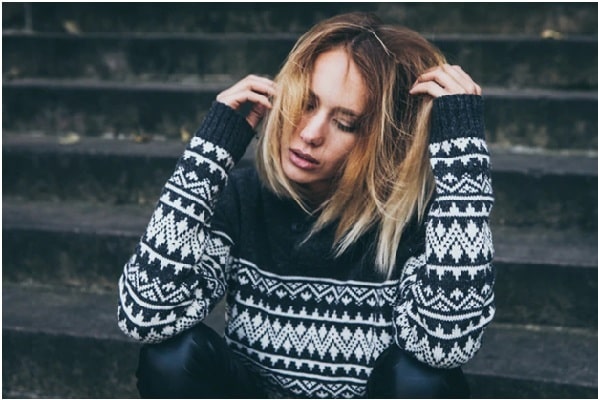 Today, we acknowledge the importance of mental wellness along with overall health. So here are some options in managing the effects of stress and take back control of our well-being:
1.  Exercise
This is one of the most common and effective ways of managing stress and treating the effects that come with it. Exercise can naturally increase the level of endorphins in our body that consequently improves our mood. One of the effects of being stressed out is the lack of energy. Pushing yourself to do light but regular physical activities can help you elevate your energy levels which will also help you cope with the things you're worried about.
2.  Improve Quality of Sleep
People may suffer mental and physical affliction due to the lack of restful sleep at night. These can be caused by other anxieties or by simply having a partner that keeps you up at night due to snoring. The former requires a mix of treatment that this list can help and in turn eliminate the secondary stress it causes due to the lack of sleep.
People who suffer because they sleep with somebody who snores loudly are sometimes brushed off thinking that a whimsical cause is not a valid reason to feel stressed out. But the main point here is that having a good night's sleep is a vital part of our body's routine to maintain overall health in body and mind. There are many methods and devices available that can stop snoring or mitigate it. Incorporating these devices into your sleeping habits will not only help the person having to listen to the snoring but also will help the snorer get a much better quality of sleep.
3.  Improve Diet
Avoiding alcohol, cigarettes, junk foods, and other substances that can be abused will help you treat some of the things that plague you. In addition to eliminating bad habits, you also need to have a balanced diet. Having the right sustenance to fuel your body will not only keep you healthy but will also give you the energy for your daily activities. One of the symptoms of chronic stress is digestive distress. If you don't improve on the things you eat, it will only perpetuate your upset stomach and will cause you more pain and agony.
4.  Build a Support Group
Learn to be sociable and communicate your worries properly. If you're suffering from extreme stress lately, then you should learn to talk to somebody about it or join a support group that tackles the same issues. Bearing your problems alone won't do you any good, talking to other people and listening to them will give you some sort of catharsis and will alleviate feelings of helplessness and anxiety.
5.  Meditate and Relax
You can't always eliminate the source of stress in your life but you can learn to cope with it. This way you'll have control over how it affects you mentally and that will trickle down to other aspects in your life that are being troubled by your anxieties. Meditation, yoga, and other relaxation exercises can help you achieve a state of stillness which is the opposite of what your body is likely to react when under duress. This counteracts the effects of stress and will help improve your mental well-being.
We can't really eliminate stress, because, as mentioned, it is our body's natural reaction when we sense a problem or a threat. But experiencing chronic stress is also detrimental to your mind and body. You'll need to listen and be aware of yourself, it can be difficult but it is necessary to recognize signs of chronic uneasiness. Everyone has their own burden to bear and if possible we must be responsible with ourselves since the effects may not only harm us but also the people close to us.