Health is wealth – so says a proverb. Running and other similar activities are considered to be one of the excellent options for keeping your health in good stead. Mobile technology has been one of the prime options from that perspective as they aid you in offering you several opportunities in terms of improving your health. One of the most important and helpful activities you would find useful in taking care of your health is running and jogging. Runkeeper is an excellent app that is focussed towards runners, walkers, and hikers.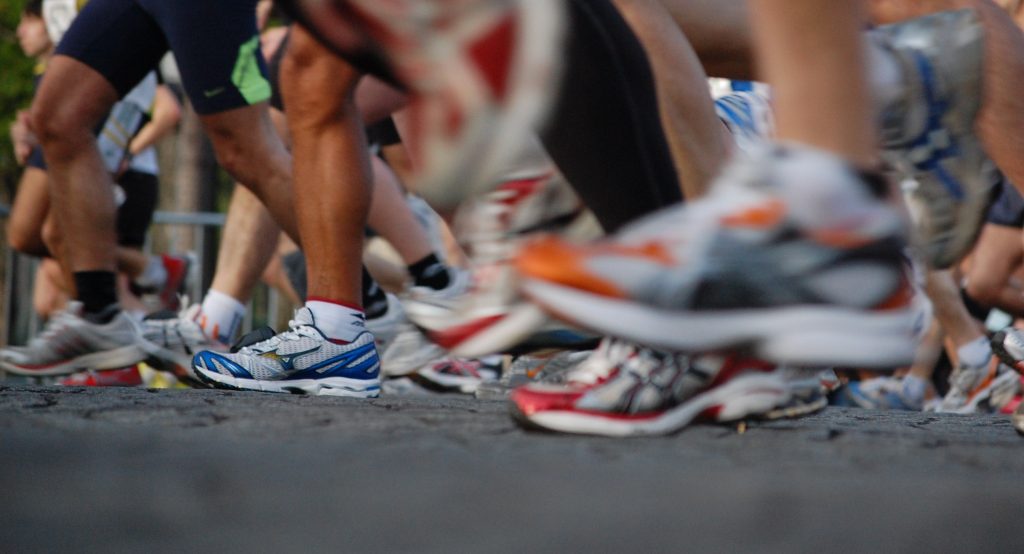 Runkeeper – an Overview
As you would have understood by now, Runkeeper is a mobile app that aids you in monitoring your running schedules and helps you analyze them so as to help you improvise on your performance. It makes use of the GPS functionality on your phone to track the routes and distance covered.
Must Read: Top 7 Ideas For Corporate Health & Wellness Programs
Some of the features that make it a great option would include route history, tracking of your routes, and a host of other customization options. It is evident enough that the developers have put in a lot of efforts into building the app and made it self-sufficient enough in terms of most of the features.
The app is available both on Android and iOS. The free app should ideally meet all your needs in terms of functionality and features.
The Features that make it exceptional
It offers you several advanced features making it one of the excellent options in its own right. One of the features that we loved the most with the Runkeeper app is it shows your tracks on a detailed map. In addition to the map, you also have access to other metrics like average and tops speeds you could achieve, the distance covered and the time taken to reach those speeds.
GPS Functionality
The route path can be checked even when you are still into the act of working out. This can be helpful if you are a hiker and have strayed off the actual route. The GPS compatibility would make it a great choice for most of your needs and makes the app transform your smartphone into a powerful GPS tracking device. However, if you are in deep woods or experiencing the cloudy skies, the GPS functionality may be affected to an extent.
Customisation and personalisation
Runkeeper offers you a good deal of personalisation options to work with. You can choose how to record your workout – choose either the time is taken or the distance covered as the measures as per your preferences. It also lets you choose between the units of measurements between miles and kilometers. However, you would definitely miss a few features that we are used too with other similar apps. It does not offer the calories counter and there are no options for altitude recording.
Social sharing customization is one of the features that we loved the most with the tool. You can configure the app to share your progress or workout schedule to social media profiles like Facebook and Twitter. The app offers an easy upload feature. You can even configure the app to share your route to Facebook if you wish so.
Set your Goals
Are you training for a marathon? Or have a goal to beat? If you have a race coming up or want to bet your own personal record, Runkeeper lets you do it by a few simple settings. Set your self a few goals and accomplish them easily.
It can be one of the essential means to keep you motivated. Runkeeper lets you train well enough without the help from any trainer as such.
Motivational Options
You have access to motivational options within the app. There are virtual races you can compete so as too improve your performance. Then there are snag rewards and challenges that you can strive to achieve. Work with your friends by sharing your achievements or beating the achievements of your friends. Runkeeper does everything to keep you motivated to the core.
The Pros and Cons
As with any of the software options and tools, Runkeeper too comes with its own set of advantages and drawbacks. It would be a good idea to understand both the aspects for a clear understanding of the software.
The Pros
The route map should be one of the excellent features making it a great choice by every standard. You can monitor several parameters of your running or track activity with ease.
High degree of personalisation options should make it a great choice. Sharing your progress, configuring your measurement units and several other options would make it a great workout app.
The weekly workout schedule would help you keep track of your achievements and improve on them.
It doubles up as a motivator for achieving the task for your needs. The app pushes you to perform beyond your previous achievements.
The Cons
Make sure that you have configured the privacy settings appropriately. Otherwise, you may run the risk of making your personal information vulnerable.
There are cases of occasional GPS tracking issues.
In Conclusion
One of the world's best fitness tracking apps, Runkeeper has been making attempts to stay updated with its additional features from time to time. This is evident from the recent additions of new achievements added to the training program. The fact that these programs are added by experts and coaches makes the app even more professional in its approach.
Available for both Android and iOS, this is something you would definitely love. Check it out today and share your experiences and opinions with us.