When it comes to hair care, you normally come across a host of advice. But, you always had been wary of following any of them. Some of us keep checking the online resources to get an understanding of the exact hair care techniques. This post is especially for those of you who want to know everything about how to take care of your hair but stayed away from asking about them. Get to know about hair care and the essentials of it through this post.
Things You Need To Know About Your Hair Care
Taking care of your hair is not easy as it seems. There are several reasons that would affect the health of your hair. It would advisable to go through all of them and then decide on the exact treatment you can go for. We would hope that the tips here should be helpful in addressing the concerns you may have about your hair.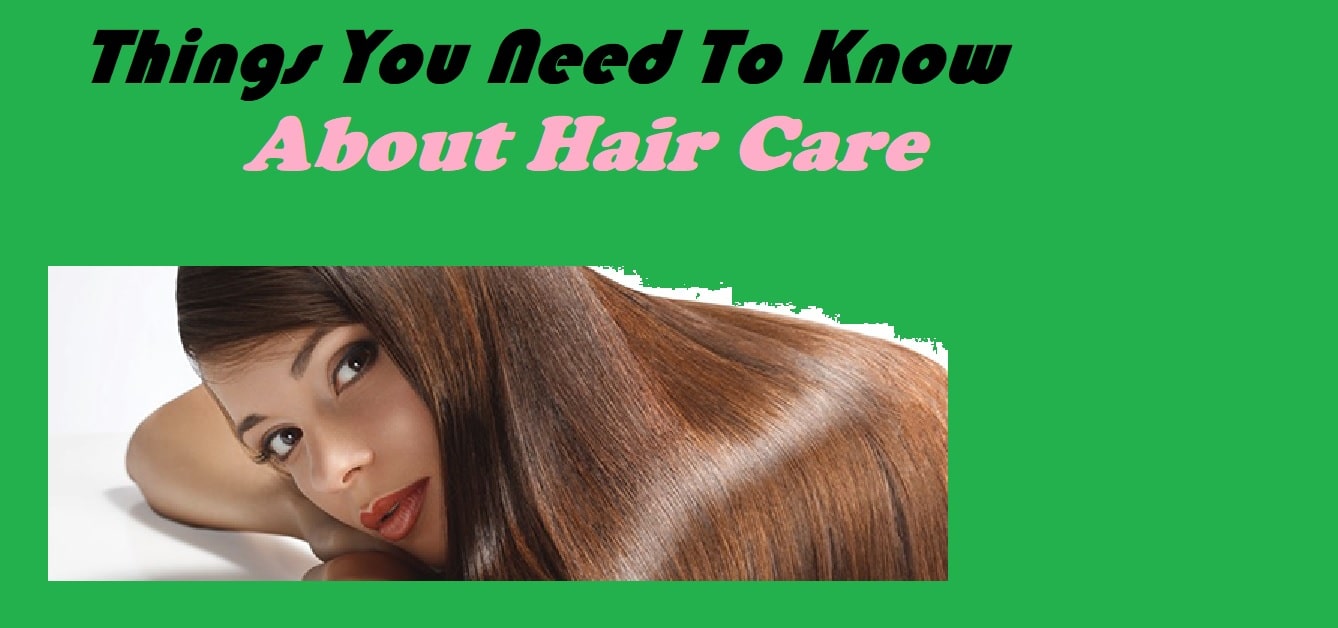 Your Diet Affects Your Hair
Yes, indeed. The diet has a major role to play in the condition of your hair and its growth. Ensure that your diet has enough of protein and iron in sufficient quantity.
When your body experiences deficiencies of any essential nutritional elements, it makes it an attempt to get rid of the body components that are not required for survival. That is precisely why you begin losing your hair when you suffer from malnutrition. Include leafy vegetables, fish, pumpkin seeds, beans, chickpea, soybeans, and cereals in your diet in sufficient proportions. These food items have rich iron content and thus can be helpful in making your hair grow healthy.
Save Your Hair From Nature's Fury
No, that does not mean you have anything to worry about moving around leaving your hair free. But, taking care of some natural elements that would be a little detrimental to the health of your hair. You may not be suffering from any hair related disease, or for that matter any medical issue that may be affecting a good hair health, but some natural elements and pollutants can cause serious concerns.
Take care to safeguard your hair and scalp. There can be several reasons that can adversely affect your hair. Some such causes can be overheating of your scalp due to sun rays, or any other man-made reasons and an extra exposure to humidity. A few other factors that can affect the health of our include bacterial infection, rains, and the pollutants in the atmosphere. Sudden changes in the climate can also play a spoilsport in the wellbeing of your hair.
Stay Away From Conditioners
Women today, especially the young girls tend to imitate the celebrities. Most of them do not like growing their hair longer. But, they fail to understand that the people who promote a particular product may not be actually using it.
The celebrities promote several hair care products. Hair conditioners, hair oils and other grooming techniques you happen to see in the advertising world may not be suitable for every kind of hair. Also, looks and styling of your hair should gel well with the environment around you to look good. The hair conditioners are found to have chemicals. If your hair is allergic to any of the chemicals in the conditioner that you are using, you may begin to face several hair damage conditions. Split hair, hair loss or decolorization are some of the issues that may arise from using hair conditioners without going through a proper analysis.
Use the Best Hair Care Equipments
Yes, though insignificant it may appear, the tools and equipment you use for taking care of your hair also play an important role in the proper well being of your hair. Do not ever go for any new gizmo that you find interesting. It may rather damage your hair.
The iron you use for creating different hairstyles would be much important from that point of view. Refer to the review sites like Allurium Beauty tune which would be able to provide you the best suggestions about the hair products for natural hair,you can use safely. Tyme Iron, for instance, is one of the best irons you can check out which works as the high-quality multipurpose hair iron. You can use it for a variety of purposes like straightening, creating beach waves, curling, smoothing or adding volume to the hair. The crux of what we are trying to let you know is the fact that always opt for a conditioner, an equipment or anything that you use with your hair should be compatible with your hair quality and the make.
Use Home Made Hair mask
Hair masks may be necessary for the proper care of your hair. We assure you that you would find everything you need for a proper hair care in your kitchen. Using natural hair products is bound to go a long way in helping your hair be hale and hearty.
Yes, you can prepare your own hair mask from whatever you can find in your kitchen. If you have dry hair, you can use a combination of Egg, curd and mustard oil. Egg provides the vitamin A, B12, D and E, fatty acids and protein so that you can be assured of healthy conditioning of your hair. Olive oil, coconut oil, and egg is yet another combination you can use. This hair mask is known to aid proper hair growth.
Oil Is the Right Mantra
Conditioners help your hair appear great, but when it comes to enriching it with minerals – you need to nourish it with oil. Oil provides the minerals, vitamins and essential fatty acids that strengthen the roots of your hair and also boost the overall growth of your hair.
Coconut oil is the most recommended among the host of them by hair experts. You can also use Hibiscus flowers along with coconut oil. It is known to protect your hair from sun damage and dandruff. In case, you are suffering the hair loss issues, it would be advisable to use Olive oil. There are several combinations you can use – like mix it with cinnamon powder and honey.
Before We take Your Leave…
Well, we hope we have been helpful in guiding you through the essential steps in the direction of making your hair growth both natural and attractive. A few tips we featured herein should be helpful in making your hair care efforts efficient and successful. In case, you have any queries, you can share them here with us. However, consulting the doctor for any of the medical issues you may be facing is the best answer to a proper care of your hair and its longevity. The best hair care lies in your own hands and only you can achieve it through proper ways.