Norway is an enviable country for many people. Some people admire it because of the beautiful natural splendor, others for their peaceful coexistence on the world scale, and others for their rustic and simple lifestyle. Norway truly is a place that seems to have it all, and one benefit is that they have a phenomenal dental care system.
Dental care is a major factor for people's happiness and health, and this Scandinavian nation does not take it lightly. How does Norway lead the world in dental care? Check out these 4 facts to see why.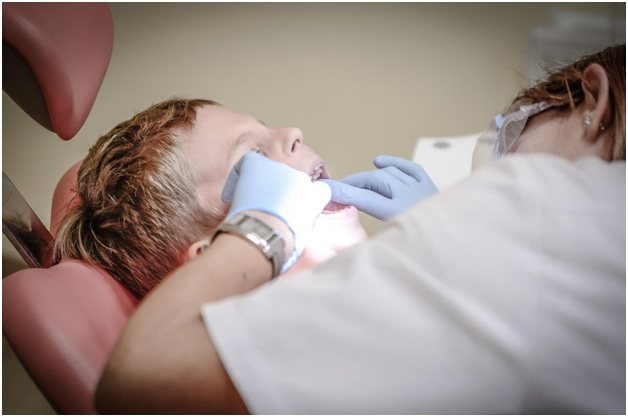 1. Compulsory Health Insurance
A noticeable reason why Norwegians have been so lucky with their dental care system is compulsory health insurance. State-mandated insurance has allowed many people to enjoy the fruits of proper health maintenance at lesser costs. The experts at Vinterbro Tannklinikk mentioned that people are able to receive professional oral care for significantly less than private insurance has helped people save money, without the lack of care. This is a primary way that Norway is leading in terms of dental work.
2. Free Dental for School Children
Where adults pay less for dental insurance as part of that compulsory health insurance initiative, children and adolescents of school age get to enjoy it for free. As part of the school system, children can get many of the most important operations and checkups for free. From ages 7 to 14 (all the way up to 18), children are the recipients of quality care at a crucial age for dental health. Keeping children healthy with dental hygiene helps take a load off of the overall health care system later on.
3. Smaller Population Size
Norway is not an incredibly large country by population size. Their total population is merely 5 million people, which is smaller than some US cities. This is a great benefit because the dental care system is not at odds with a huge share of patients. In fact, Norway's dental schools graduate some 100 plus students every year, which makes it one of the smallest doctors to patient ratios in the world. Still, with smaller population size, it is easier to maintain a quality level of care when the experience is more personalized.
4. Commitment to Health
Just like the other Scandinavian countries and many other regions in Europe, there is a very large commitment to healthy lifestyles by the general populace. Eating fresh foods and consuming low sugar, healthy fat diets is not uncommon. This societal norm of being healthy has allowed people in Norway to enjoy longer lifespans, better daily health, and as a result, better dental health as well. The commitment to health on an individual and societal level is a major reason why Norway enjoys such a good quality of life, even for dental hygiene.
The Scandinavian countries of Europe are some of the most enviable in the world for living quality. Whether it is a quiet lifestyle or high-quality education, these countries boast significant benefits for the residents. Norway is also enviable for its amazing dental care efforts and for these 4 reasons.