Acupuncture is one of the most widely used alternative therapy methods for a good reason. It is known to help with different medical conditions, including neurological disorders, arthritis, and post-stroke syndrome.
Besides regular temporary acupuncture, some patients opt for permanent acupuncture treatment. This type of acupuncture is a great way to alleviate the symptoms of certain debilitating conditions, including multiple sclerosis, Parkinson's, and amyotrophic lateral sclerosis.
But before you decide to undergo permanent acupuncture, there are a few things you should know about this treatment. The following sections outline its history, benefits, and some potential risks.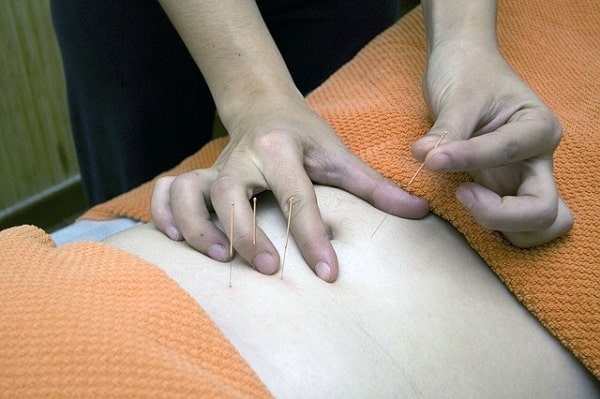 Short History of Permanent Acupuncture
Permanent acupuncture is a relatively novel type of alternative treatment. Ulrich Werth, a German neurologist, developed the method in 2001 to treat patients with Parkinson's disease.
Simply put, the method combines contemporary medical technology with the ancient tradition of acupuncture in order to provide superior treatment. It is largely based on ear acupuncture(auriculotherapy), but there is also an isolated case of the method being applied on the abdomen.
How Does Permanent Acupuncture Work?
This treatment aims to stimulate some of the hundreds of acupoints on the ear. A certified practitioner inserts the permanent needles into the acupoints, allowing for the continuous production of dopamine. Also known as the neurochemical of happiness, dopamine acts as both a neurotransmitter and a hormone in the brain.
Why is this important for patients with neurological problems?
Increased dopamine production makes patients feel better overall and it helps ease pain and other symptoms. In addition, permanent acupuncture affects the substantia nigra which is located in the middle of the brain.
For example, the brain of a Parkinson's patient produces less dopamine and so the substantia nigra deteriorates. With permanent acupuncture treatment, there is more stimulation in that brain region, plus the patients benefit from more dopamine.
What's more, certain medical studies indicate the treatment leads to brain cell regeneration. This topic is still being researched.
Permanent Acupuncture Treatment
Before a patient undergoes the treatment, the doctor takes a close look at their entire disease history. This allows the doctor to design a personalized therapeutic treatment. Depending on the conditions, some patients may require more permanent implants in order to maximize the benefits.
The implants are miniature titanium needles, and they go directly under the skin of the patient's earlobe. The entire procedure takes only one session. It's important to note that the needles cannot be seen and they don't obstruct a patient's daily life.
Side Effects and Contraindications
Permanent acupuncture treatment doesn't have any contraindications or side effects. That said, the method is not recommended to pregnant women who want to keep unnecessary risks at a minimum. People with bleeding disorders are also not good acupuncture candidates because there is a chance of increased bleeding.
Assuming you are not pregnant or have a bleeding disorder, you should focus on choosing the best practitioner available. Make sure to check their credentials and training to determine if they are certified. And it doesn't hurt to contact the establishment and set up a preliminary meeting.
Target the Symptoms
Permanent acupuncture treatment may sound more invasive than temporary acupuncture, but there is nothing to worry about. You are not at any risk of infections or allergic reactions. On the other hand, the benefits are numerous and the treatment may even allow you to reduce the amount of medication you are taking. Of course, you need to consult with your physician first.