When we think of the word therapy we often associate it with going to see a psychiatrist talk about our problems. There are in fact a number of different therapies that can help people with all kinds of different problems. From therapies that can help people to walk again after an injury to therapies that can help people with autism, there is some really incredible work being done by professional therapists these days. In this article, we will explain four modern therapies that work wonders.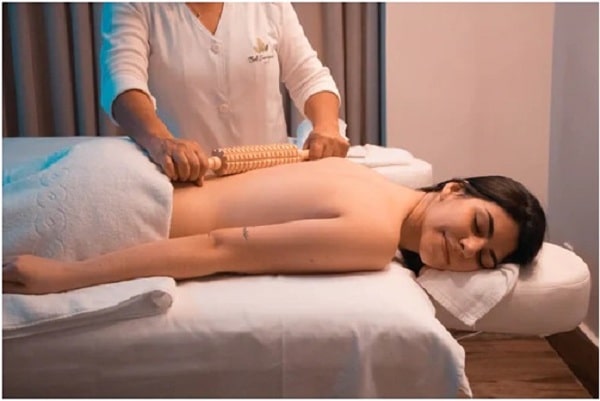 1. Physiotherapy
Physiotherapists are highly trained professionals whose mission it is to get their clients moving again. Physiotherapists work with their clients to help them heal after an injury which has caused problems with mobility or pain. These days, physiotherapists register more patient visits than any other health care practitioner. The experts at BalanceCore.sg told us that when your doctor refers you to physio, your therapist will assess your injury or condition and use anything from hands-on manipulation and exercises to icing and ultrasound therapy. You will almost certainly be given more work to do at home to maximize your progress. Physiotherapists break down into all kinds of specialized practices including sports injury, geriatric care, cardiac recovery, and stroke recovery. Physiotherapy is used to treat arthritis, carpal tunnel syndrome, and even respiratory problems. Physiotherapy is widely used by people with MS, Parkinson's, and cerebral palsy and can help to relieve chronic pain and even benefit children with Down syndrome or autism.
2. Speech Therapy
Speech therapy is usually done to help children who have difficulty speaking. They may be unable to make certain sounds or may have some kind of speech impediment or stammer. A speech therapist will begin by evaluating the child and discussing with their parents how the child communicates at home, in school, and in the community. The speech therapist then works to help the child make improvements and overcome difficulties associated with the communication. When a child has difficulty understanding and following directions, answering questions, or understanding normal day-to-day conversations, the speech therapist works to help strengthen their skills. Speech therapy can totally transform a child's life as speech problems can seriously affect a child's happiness and ability to live a normal life.
3. Sand Play Therapy
Sand Therapy is used to help people with autism, ADHD, trauma, and other emotional or psychological issues. Sand Therapy uses a tray of sand and many miniature models and the therapist encourages the client to make his or her own world in the sand. The therapist can get a bird's eye look at a person's life or may give more directed instructions such as asking the client to make their family tree. The client will then use the miniatures to make a representation in the tray. The use of touch for materials like sand activates memories and emotions that may not be triggered with words alone. Sand enables miniatures to stand up and provide a medium that can be easily changed and shifted to help represent the client's world more accurately. After the client is finished with building the world, the therapist will then ask questions and discuss what occurred during the building. Through the building and processing of the world, many into the clients insights and emotions are unlocked, providing breakthroughs for the client.
4. Music Therapy
Music therapy combines music and healthcare to provide benefits for your physical and mental health. Music therapy can be effective for people of all ages, for people who are facing health challenges or for people who want to maintain wellness in their life. Music therapy includes an initial evaluation when a client's physical, emotional and social needs are addressed and then a comprehensive music therapy program will be designed to help the client overcome their problems or improve their mental, emotional or cognitive skills. There are two main types of music therapy, receptive music therapy, and active music therapy. In receptive music therapy, the client listens to music that the music therapist has specially selected to improve their mood or reduce stress, anxiety or depression. In active music therapy, the clients will make music by playing an instrument or singing. This can have many psychological and emotional benefits and also help improve coordination and cognitive ability.
There are so many incredible therapists who have dedicated their lives to helping people with all kinds of problems. Therapy has become such a vital part of so many people's lives and it is important to remember the professionals who do such an amazing job. Therapists help people with various issues from speech impediments to depression and enable their clients to live a happier, healthier life.