Tobacco is a very addictive drug. A lot of people would argue that it is not a drug, but when you consider how addictive it is and how it makes users feel, it most certainly is. Out of all drugs tobacco is the one that is used most. This is because there are far more smokers in the world than there are heroin users or cocaine addicts.
Getting out from under a tobacco addiction can be extremely difficult, especially for people who have no self-control. If you are one such individual then this post will tell you how you can quit tobacco for good.
Consider Vaping
Vaping is one of the most effective ways of overcoming tobacco addiction. It's something a lot of people totally overlook when they are trying to think of ways to quit smoking. One of the most addictive substances in tobacco is nicotine. According to 187 Vape, it is possible to purchase nicotine vapes. You can buy these vapes and use them temporarily while you are quitting. Vaping gives you more control over how much nicotine you are actually consuming, allowing you to seriously reduce your intake.
Bear in mind that as tobacco is highly addictive, quitting can be very difficult. If you are struggling to quit because of how addicted you are to it, consider getting in touch with a doctor. A doctor's help will prove invaluable and will make quitting much easier for you to do.
Using Patches
Nicotine patches are another popular method people use to quit smoking.  Many would argue that nicotine patches are much more effective than vaping because they significantly reduce your nicotine intake, very quickly. Unfortunately though because of how quickly patches reduce your intake of nicotine, they can cause unwanted and unpleasant side effects. If you are interested in using patches then you need to spend some time reading about these side effects before purchasing them. There are lots of informative guides and online resources that you can use to learn about nicotine patches.
If you are planning on learning about nicotine patches then it may also be worth speaking to a doctor at a smoking cessation clinic. Smoking cessation clinics are free to visit and do not tend to have particularly long wait times. You can usually turn up to them without an appointment although if you want to ensure that you do see a doctor, make an appointment online first.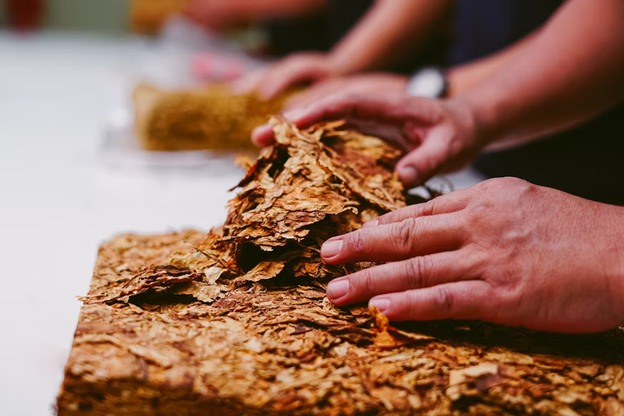 Chewing Gum
One of the last things you can consider doing if you're interested in quitting smoking is chewing nicotine gum. Nicotine gum can be just as effective at helping you quit smoking as using patches can. Most people use nicotine gum in combination with patches. Nicotine gum can be very overpowering and doesn't taste the best though. If you are planning on using it then you may be able to pick it up for free at smoking cessation clinic. You usually do not have to pay for nicotine gum as it is given away by charities to help people quit smoking.
Smoking tobacco is very bad for your health. Studies show that it causes nasty diseases to become manifest like cancer and heart disease. Use this post's guidance to curb your addiction once and for all.