Holistic addiction care is, by definition a comprehensive treatment approach that takes into account the person as a whole. By addressing the emotional, mental, and spiritual needs of an individual as well as their physical state, holistic care can offer a wider scope of treatment that covers all aspects of addiction and rehabilitation, treating the entire person, not just certain aspects of their health.
By focusing on each patient's unique complexities rather than exclusively focusing on the obvious symptoms, holistic care recognizes that problems a person struggling with addiction is facing are more than just substance abuse, giving the recovering addict a better opportunity at a lasting recovery. The holistic approach can include a variety of treatment methods, each designed to help recovering addicts overcome their substance dependence.
Below, we'll take a look at 3 of the most common holistic approaches for treating drug addiction.
Must Read How To Talk To Your Friend About Drug Addiction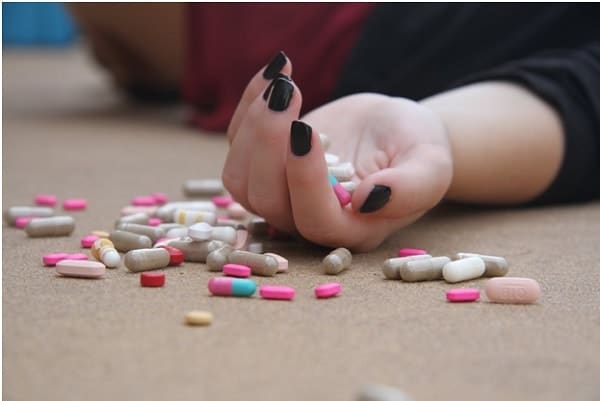 1- Exercise and Recreational Therapy
Daily exercise can help create a steady routine for struggling addicts, providing them with a much-needed sense of stability. Additionally, regular exercise is proven to relieve stress and strengthen the body. In that sense, recreational therapy engages the physical body while working to improve emotional and mental health. The different recreational activities also allow the patients to discover and reinvent themselves while practicing new skills in a safe and supportive environment. From rock-climbing and hiking to horseback riding and canoeing, recreational activities vary from one center to another.
All the recreational activities aim to bring about a positive change socially, emotionally, intellectually, physically, and even spiritually. Recreational therapists at Peace Valley Recovery emphasize the importance of this approach in building the patients' confidence by providing them with new, healthy coping skills through hobbies, sports, and other physical activities. When a patient is confident in their ability to employ better coping mechanisms and fill their leisure time with good habits, they'll be more responsive to treatment.
2- Acupuncture and Massage Therapy
Acupuncture and massage therapy both work to help recovering drug addicts relieve physical and mental stress. The ancient art of acupuncture has been shown to help reduce the detoxification symptoms while also managing the cravings and muscle aches that come with drug withdrawal. By relaxing the body and mind, massage therapy can help restore the balance back to the patient's body, giving them both physical and emotional peace.

Both approaches are increasingly recognized as useful methods in the treatment of various substance abuse disorders. It has been shown that the rehab centers incorporating these techniques into their rehabilitation programs are more likely to see improvements in the patients' receptiveness to the treatment as well as decreased drug cravings and reduced physical withdrawal symptoms.
3- Yoga and Meditation
A big part of addiction recovery requires a clear mind. By helping the patients focus on the here and now, meditation and yoga can both assist individuals in becoming present and aware in the moment rather than focusing on the painful memories of the past. The two methods are similar in the sense that they both require intense concentration, and they both aim to help patients reach a higher state of awareness, promote mindfulness, and encourage patience.
Together, these skills can help rewire the deep automatic responses of their brains that crave drugs, redirecting them towards focusing on living more peacefully, compassionately, and wisely. Through a combination of physical postures and controlled breathing, yoga can increase the recovering drug addicts' flexibility, calm their minds, and improve their concentration and mental stability. In many cases, yoga can also contribute to a sense of control when cravings, agitation, and anxiety arise.
Drug Addiction Recovery
As for meditation, many different types of guided meditation are widely used by rehab centers around the world, all of which work to slow down the chatter of the mind, increase focus, and promote relaxation, emotional stability, and mental clarity. With regular practice, yoga and meditation can create a sense of serenity that gives the patient a great center from which to base their recovery. As you can see, the calming properties of the different holistic approaches can support patients in their recovery in a number of ways. From easing the physical symptoms of addiction and withdrawal to addressing the emotional imbalance and unhealthy habits that can lead to substance abuse, holistic care can play a vital role in helping recovering addicts regain their balance.
However, it's important to note that holistic addiction treatment is only meant to complement traditional treatment strategies, not to replace them. The effect of various holistic approaches on the lasting recovery from addiction is still largely unknown, but when accompanied by a professional treatment plan, holistic care can be effective well beyond the initial recovery phase.Drug Addiction Recovery