Health and fitness are the first requisites of happiness; you can't expect to be in complete harmony when you aren't feeling physically fit. Thankfully, we live in an era where technology has introduced some helpful tools to keep track of our health regularly and achieve our fitness goals. If you are trying to put some effort into keeping yourself fit without spending fortunes, there are some cool apps that can help you with that. Read on as we mention the top health and fitness apps for android users.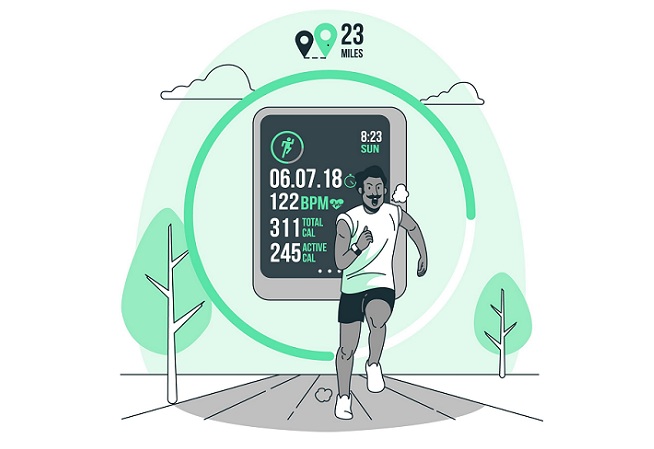 1. Strava
Strava is a GPS cycling and running app, perfectly designed for those with a competitive edge. The app will keep track of not only your health and fitness but will allow you to compare your progress with other Strava users. It syncs with a variety of fitness devices, including your Fitbits. So you don't need to carry your phone when you are going on a run. The app has a freemium mode that offers a pretty decent amount of features; you can compete with others for free, but if you want to keep track of in-depth stats and other premium features, you'll have to upgrade to Strava Premium. The plan costs around $7.99 per month. Overall, Strava is a cool app for those looking for motivation to go outside for running, jogging, cycling, or other outdoor activities.
Just make sure to have decent internet service to enjoy the GPS tracking offered by Strava. Speaking of a decent connection, if you are looking for one, we would recommend signing up for Spectrum Internet. Spectrum offers a superfast and reliable in-home internet connection that allows users to gain access to FREE nationwide Wi-Fi for outdoor use as well. So check out their plans and sign up to get connected.
2. 8fit
8fit is a workout and meal planning app that will help you become a happier and healthier version of yourself at your own home. You don't necessarily need to visit a fitness or nutrition expert, as this app puts them both in your pocket. It offers great value to its users and is an excellent app for those looking for home workouts, recipes, and tips on staying healthy and fit. The app offers personalized suggestions based on your BMI. It is also highly adjustable and allows the flexibility to change your meal plan, decide the difficulty level of your workouts, and just contribute to making your daily fitness routine. Overall, 8fit is a great app that will help you achieve your health and fitness goals.
3. MyFitnessPal
Fitness starts with what you eat. And that is the motto of this next cool app. MyFitnessPal is a smartphone app that will help you keep track of your nutrition and exercise habits. It is suitable for all types of people with various types of goals. Whether you are looking for an accountability partner for your daily water intake or calorie count, a nutrition coach, or a pal to give you motivation and support to achieve your fitness goals, MyFitnessPal is the perfect app to have on your smartphone.
4. Centr
Who isn't a fan of the absolutely handsome and stunning Chris Hemsworth? And now you can train, stay fit, and eat healthily with your favorite actor's team of world-class experts with the Centr app. Centr offers personalized workout and meal plans in a highly interactive platform. No matter what fitness goals you have, Centr has got you covered with its wide category of workout plans of more than 1400 workouts, including High-Intensity training, Yoga, Pilates, and more.
5. Headspace
Meditation is a great way to feel calm and peaceful and benefits your emotional well-being and overall health. It can also help you relax and cope with daily stressors. Meditation is also a great way to keep your inner peace and stay grounded. However, people often find it hard to meditate, especially as beginners. That is where Headspace comes in handy; Headspace is a meditation app that can help teach life-altering mindfulness skills in no time. You can use this app to reduce your stress and anxiety even on the go and also download sessions for offline listening. So, explore thousands of mindfulness exercises with Headspace and stay stress-free.
6. Fooducate
What you eat directly impacts your physical well-being. And if you find yourself constantly worrying about the nutritional value of your meals then fret no more and download this easy-to-use smartphone app. Fooducate allows you to scan the food item or just search it from the built-in list and learn about its nutritional benefits or lack thereof. So, if you are planning on losing weight, or just want to eat healthier, Fooducate can serve as a great reference tool to learn about the nutritional value of what you eat.
To Sum Up
Health is the most valuable asset we all have. Without a healthy body and mind, we can't expect to live a happy and fulfilled life. If you are looking for some cool apps to download on your phone, leave some space for the ones we have mentioned in this article. These top health and fitness apps are sure to bring positive changes to your life.