So you have a great idea for a new drug but your pharmaceutical company is still very young. How you would bring this great idea into reality becomes a major concern. However, thanks to contract development and manufacturing organizations, your idea can become possible.
A Contract development and manufacturing organization (CDMO) is a company that offers drug development and manufacturing services to pharmaceutical companies on a contract basis. This company helps pharmaceutical firms to focus on other aspects of their business like drug discovery and marketing. With the right contract organization, your pharmaceutical firm can become a multi-million business.
The industry for CDMOs is on a steady rise today. With many of such organizations springing up, you can have a lot of options to choose from. This increase also makes it possible for you to hire thewrong CDMO firm. So you need to take your time and ensure that you choose a contract development and manufacturing organization that is known for quality services and suits your needs and resources.
To help you out with this decision-making, let us discuss some important things to consider and the necessary questions to ask contract manufacturing partners before making a choice.
[su_box]What to consider before selecting an online pharmacy[/su_box]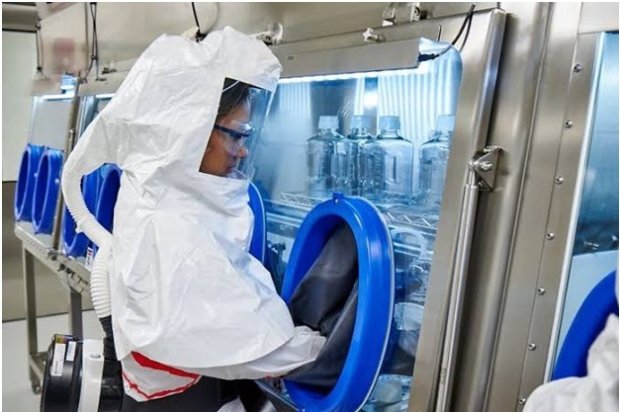 Important Things to Consider When Choosing a Contract Development and Manufacturing Organization
The following are some important factors to keep in mind:
Experience
Experience is a very important factor to consider. If you are a new pharmaceutical firm, you will surely need a more experienced contract manufacturer that can guide you in the industry. This doesn't mean that a new CDMO will not be of much help too, but the value of an experienced one can help you achieve your goals easily.
The experienced organization will have a working strategy that it has followed for many years in helping companies; you can trust that this strategy will work for your business too.
Knowledge and Qualifications
Are they qualified to own their establishment? Do they have knowledge in drug development and manufacturing? These are important questions to ask when considering qualifications and knowledge. You need to know if the CDMO have knowledge of the pharmaceutical industry. You also need to know if it has the necessary certifications to work in the industry. The greatest asset a contract development and manufacturing organization can offer is its tested and trusted knowledge that can help you grow in the industry. For more explanation on relevant knowledge to possess in the industry, you can check here.
Location
Most contract manufacturers have various facilities in different locations. They may do different drug development procedures in each of the locations. Ensure that the one you choose offers a procedure that is close to your firm's location. This will help to reduce any logistics risk or cost you may incur.
Capacity
You need to know the capacity of the organization. Do they respond to all their clients equally? Do they have enough staff in their team for this? If you are a new firm, you need to make sure that the CDMO you choose will respond to your needs as it does to other 'big' clients.
Regulatory Compliance
Another thing to consider is if the CDMO is regulatory compliant. Regulations differ from one location to another. So ensure that you ask the contract manufacturer what their procedures are in being complaint with the authorities. If you want to market your product to other countries, look out for a CDMO that can meet the compliance standards of international entities.
Team of Personnel
Every manufacturing process has a team of personnel that makes things possible. How competent are the operational staff and managers? Do you think that your team can work well with them? So when choosing a CDMO, ensure that it has a team of personnel with the same goals as your firm.
Innovative Technology and Equipment
The best contract development and manufacturing organization will use innovative and up-to-date technology for your project. They would have access to the best equipment in ensuring that your work is done in a fast-paced manner. This will also improve the quality of the end-product. For innovative technologies that does this, you can check here: https://medium.com/brainstation23/pharmaceutical-industry-top-7-technologies-to-reshape-the-future-ebf167340985
Financial Stability
You also need to ensure that the contract manufacturer is financially stable for your project. So before making any choice, take your time and create a risk assessment analysis. This will help you deduce how stable your preferred CDMO is.
Important Questions to Ask a Contract Development and Manufacturing Organization
Here are some of the important questions to ask before making any choice:
Can You Protect My Idea?
A contract manufacturer must protect your idea from others. If the CDMO you wish to hire start asking about important details of your product before an agreement, this is a major red flag. It might want to sell your idea to a bigger company. Do not choose an organization that shows it cannot protect your project ideas.
Are You Capable of Handling My Project?
Do the CDMO deal with only high volume or can they work for small firms too? You need to make sure that you choose a contract manufacturer that can handle your project workload effectively.
Can You Show Me Your Past and Current Clients?
It is possible that others have hired their services before, so ask them to show you this information. You might request to speak to the other pharmaceutical companies if possible. You need to know how efficient the CDMO was during their projects.
Will the Costs and Pricing be Transparent?
You need to be sure that there wouldn't be hidden costs charged by the contract manufacturer. Ask them what they would charge for the entire project. Would it be based on production methods or equipment used? Their honesty and transparency when it comes to pricing will help your business partnership with them.
Conclusion
Choosing the right contract development and manufacturing organization is necessary. Making a wrong choice can have adverse effects on your drug development. So make sure that you choose a manufacturer that is known for top quality services.