The Aloe Vera plant has been known and used for centuries as an herbal remedy that was used to help treat everything from skin issues to digestive problems. The thorny succulent plant grows certainly in dry, tropical climates in Africa, Asia, Europe, and the southern and western parts of the United States. It contains antioxidants, enzymes, Vitamins A and C, and it is highly anti-inflammatory that can help treat burns, acne, and dry skin.
Aloe Vera has been used nowadays in cosmetics and personal-care products such as moisturizers, soap, shaving cream, and lotion. It can be made into juice as well by grinding the entire leaf of the Aloe Vera plant which contains acemannan that can benefit our health, followed by numerous steps to purify and filter the liquid. With a mild, tolerable flavor, the juice mixes easily into smoothies and shakes which make Aloe Vera juice a useful food supplement.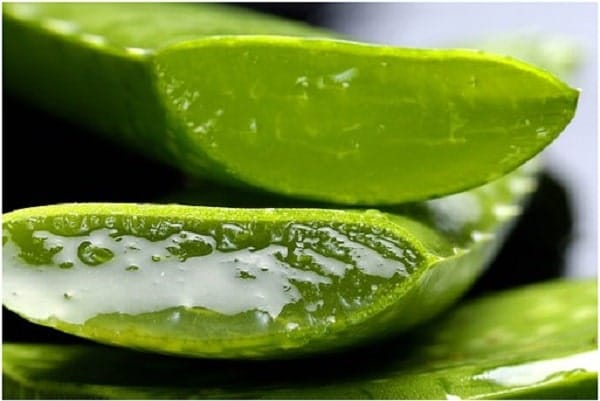 This is a list of the benefits of Aloe Vera:
Treats Skin Disorders
Since our skin needs nutrition of its own,  Aloe Vera can treat, exfoliate, restore, and provides incredible nourishment to the human skin. Aloe creams have a soothing effect on the skin and have been shown to help ease irritation and swelling. Like Psoriasis or acne, you can use Aloe Vera to keep your skin clear and hydrated. These water-dense leaves, combined with special plant compounds called complex carbohydrates, make it an effective moisturizer and pain reliever. Aloe gel may help speed up the healing process of blisters or scratches on the skin.
Helps Lose Weight
Aloe Vera can develop the effectiveness of your diet and maximize your weight loss potential. It is used in a wide variety of health products, like diet supplements, juices etc. It's rich in antioxidants that helps boost your immunity. It's also a good source of protein, so it helps muscle growth and gives you plentiful amounts of energy. There are numerous studies that show how effective Aloe Vera is for weight loss, but it should be consumed frequently and over a long period of time for it to surely work.
Minimize Hair Fall
Aloe Vera acts as a good conditioner and leaves your hair all smooth and shiny. It helps hair growth, prevents itching on the scalp, lessens dandruff and conditions your hair. It has a chemical similar to keratin that refreshes the hair with its own nutrients, giving it more bounciness and preventing damage.
Lower Blood Sugar
A study found that drinking two tablespoons of Aloe Vera juice every day for two weeks helped lower the blood sugar levels among people with type 2 diabetes. This could mean that Aloe Vera may have a future in diabetes cure.
Various Aloe Vera products are available to purchase in food stores, drug stores or online, including Aloe Vera gel, juice, supplements, oil, and powder. Using different kinds of products or the plant itself still depends on the allergic reaction of the user. At some point you still need to speak or consult a doctor before using aloe products to treat a condition.