Turmeric is a critical ingredient in most beauty products due to its impeccable ability to boost skin glow. Many people use turmeric in their daily skin care to enhance their beauty and natural shine. All across Asia, the new brides use turmeric to improve their already beautiful skin before their big day. One of the most trending things on social media these days is beauty. Many influencers and beauty businesses are launching their skincare line. The obsession with beauty is not current; people used to be obsessed with beauty in ancient times also.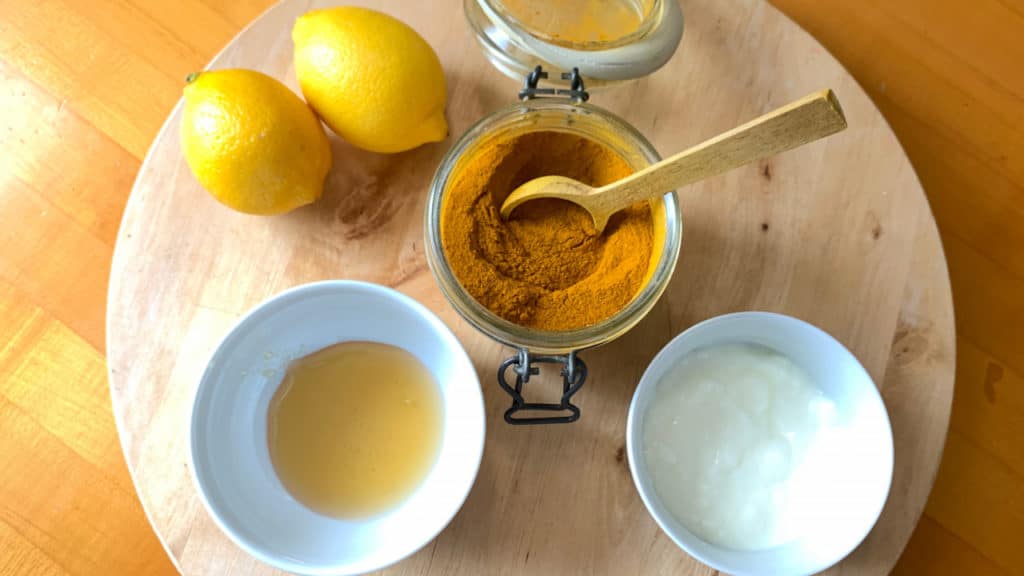 The old beauty remedies are still utilized in the modern days, but with a technological twist. One ingredient that seems to be prominent in numerous beauty products is turmeric. Many people spend lots of money on buying expensive skincare. However, all you need is a simple homemade mask sometimes. You have to be extremely mindful when you spend your money on skincare. The marketing industry is excellent in making people fool and encourage them to buy a useless product. We all have made the mistake of buying products that cost a fortune but did nothing to boost our skin. Well, you do not have to be disappointed anymore because you can apply a nice DIY mask.
How can I use turmeric for glowing skin?
Turmeric is known for its antibacterial properties; most of us have gone through teenage or hormonal acne in our life. It is confidence shattering to have acne all over your face and people looking at you. Some people try every single remedy on this planet, but nothing helps. Before you try any natural medication, it is essential to analyze your lifestyle. You can sleep with makeup on and expect to wake up the next day with flawless skin.
You can apply expensive skincare, but if you consume bad food, then you will see no difference. Hence, it is vital to fix your internal system to see great results.
Homemade face masks for glowing skin
Which homemade face mask is best for glowing skin? Face masks work wonders to add life to your otherwise dull skin. However, you must add natural supplements such as omega-3 fatty acids and turmeric supplements to your routine. If you take care of your body, eat good and exercise, it reflects on your skin. Natural beauty is the most striking one, and we all work on our natural self rather than learning makeup skills. You must do a patch test before applying any of these masks.
1.     Gram flour and turmeric mask
If you are an Asian, then there is no way you have not heard about the famous gram flour and turmeric mask. We all love a good skincare session and pampering ourselves at least once a week. Many masks have complicated ingredients that we cannot find in our kitchen easily. However, the mask we are going to talk about is comfortable, and you can find all its ingredients in your kitchen.
To make the mask, you need three ingredients; milk, gram flour, and turmeric. You need two tablespoons of gram flour and a half teaspoon of turmeric. Firstly, mix all the dry ingredients and then add two tablespoons of milk. You can add milk slowly and mix the dry ingredients until it forms a smooth paste. The best way to apply this mask is on a clean face. You can use this mask with the help of a brush or with your hand. However, you have to make sure to wash your hands and face before applying this mask. You can keep the mask on for 10 –minutes and then wash it with cold water. Lastly, apply a thick layer of moisturizer and a lip balm.
2.     Egg white and turmeric mask
Can you use turmeric on your face every day? You can use turmeric on your face every day, but you must apply it with gentle ingredients. Turmeric can easily stain your face; hence, apply it with either ingredient to avoid staining. The egg white and turmeric face mask work best for oily and acne-prone skin. You must do a patch test if you have sensitive and dry skin before application.
To maintain internal health, curcumin capsules are magical. It is crucial to take care of your inner health before applying anything to the skin. To make an egg white and turmeric mask, you need three ingredients. Egg white, turmeric, and gram flour are all the ingredients you require. In a mixing bowl, separate egg white from egg yolk and add a half teaspoon of turmeric. Before adding gram flour, mix the two ingredients nicely. After mixing, slowly add gram flour and combine simultaneously to achieve a thick paste.
The mask is a little tough in the skin; hence, you must avoid it if you have sensitive skin. You must wash your face before applying this mask. To apply a mask, you can use your fingers to distribute it all across your face evenly. You can use hot water and a muslin cloth to wipe off the mask from your face. It is essential to apply moisturizing face cream after removing the mask as it can leave your face dry. If you have dry skin, you can also add milk to the mask to retain the moisture of your skin.
3.     Milk and turmeric mask
Can turmeric burn your face? If you have active acne or dry patches on your face, then you should stay away from turmeric. It is better to apply turmeric with other ingredients for better results. To make a milk and turmeric mask, you require three ingredients; milk, turmeric, and lemon. You can start by grabbing a bowl and pouring one tablespoon of milk. Moving on, add a few drops of lemon juice and a pinch of turmeric to the bowl. You can grab a whisk to mix ingredients and apply it to your face with a cotton ball. It is excellent if you leave the mixture on your face for 10-minutes at least. Turmeric black pepper is perfect if you want to make turmeric a part of your diet. It increases the absorption of curcumin in the bloodstream that boosts your immune system.