In recent times, the use of natural sources of medicine and treatment has increased which has made chiropractors sustain their place and boost their worth in the healthcare sector significantly. They aim to treat their patients' discomfort by using non-invasive methods. People who do not support the idea of having too many antibiotics often consider a chiropractor since their treatment can not only relieve their neuromusculoskeletal ache but also heal other diseases related to them. Yet there are few qualities you need to look for in a chiropractor.
What is a Chiropractor?
Chiropractors are trained healthcare professionals who diagnose and treat issues related to the patient's neuromusculoskeletal system. The areas include bones, muscles, nerves, tendons, and ligaments. They use chiropractic adjustment to boost the functionality and motion of the patient by reducing their pain and educating them on how to maintain their health through exercise and therapies. They are different from traditional doctors since they are only specialized in providing chiropractic adjustments to the patients.
What do they do?
Chiropractors treat and align the areas surrounding our spine without using medicines and surgeries. Their procedure includes:
Adjusting and re-aligning the joints, which raises the motion of those areas.
Encouraging their patients to have a diet that is gluten and inflammation-free to reduce the risk of obesity and other illnesses.
Regulating the mobility of the patients by guiding them about potential exercises and stretches.
Taping the joints and muscles to give support through the Kinesio taping procedure.
Using soft tissue therapy to heal tensions and muscle spasms and to relax stiff muscles.
Mandatory Qualities of a Chiropractor
A successful chiropractor tends to retain their patients, and for that, they need to possess some qualities other than their expertise that can help them to keep their patients engaged and connected.
●      Contains Flexible Nature
A good chiropractor understands the fact that not everything works the same for every patient due to their varying personalities and body mechanisms. If one treatment does not work as per its desired result, a chiropractor must not feel ashamed to admit this fact and not feel hesitant to try another treatment.
●      Must be Educated and Passionate
Education and passion go hand in hand for every profession. If health care providers are not motivated for improvement, they can not learn new changes and advancements in the field of medicine. To stay up to date, a chiropractor must research the latest discoveries to provide their version of the best service to their patient(s).
●      Needs to be Aware of the Use of Modern Technology
We live in the age of technology where major advancements and new inventions are announced almost every other day. To adapt with the modern era, a chiropractor must keep themselves updated regarding any current progression that can help them to boost their productivity and efficiency. A well-equipped chiropractor must be well informed, perform thorough research and own tools that he might need to use to nurse patients.
●      Needs be a Well-Trained Practitioner
To stand out as an experienced and trusted chiropractor, proper training after completing education is necessary. Training provides them with the much-needed practical experience that a theoretical degree cannot. If you notice that your back is aching and your neck is stiff then googling 'a chiropractor near me' might be your best bet to see if someone can relieve your pain by using spinal adjustments. An experienced chiropractor maintains a balance between theoretical knowledge and practical experience. Both the elements contribute together to provide effective treatments that can increase trust among the patients as well.
●      Possesses Strong Values
A good chiropractor must possess a strong set of values, beliefs, and ethics that must be reflected by their communication, thoughts, and practices. Their ethics must align with their professionalism to ensure a long-lasting bond with their patients.
●      Should Have Decent Communication Skills
Friendly and effective communication between a health care provider and a patient has proved to be a vital tool for the maintenance of a healthy connection. It also helps patients to report their issues and past experiences with a lot more confidence and accuracy. Furthermore, patients should not feel hesitant when they have to explain their insecurities and personal issues.
What Ailments is a Chiropractor Responsible for Treating?
Chiropractic therapy revolves around the idea that your body parts must be properly aligned. Here we have presented an overview of the ailments that a chiropractor can heal.
●      Headaches or Migraine
Headaches can affect the head and neck as well. Having chiropractic adjustment on the neck has proven to heal many patients' headaches. The chiropractors also educate patients about the ways to deal with stress and poor lifestyles that can result in headaches.
On the other hand, therapy also offers relaxation to patients with severe migraines. Chiropractors have a keen knowledge about every area and aspect that might cause discomfort to a person. Similarly, they know which foods can trigger migraines and can recommend the patients some nutrition and a healthy diet to avoid the pain.
●      Knee Pain
Diseases like osteoarthritis can lead to severe knee pain that can be treated with spinal adjustments.
●      Lower Back Pain
This pain is most common among the masses because of their bad sitting posture and work requirements that demand them to sit on their chairs for long hours. Recent research suggests that people are relying more on this therapy instead of paying the doctors and purchasing medicines.
●      Neck Pain
Most chiropractors heal patients with neck pain through manipulations commonly known as adjustments.
●      Shoulder Pain
Chiropractic therapies can also treat frozen shoulder syndrome in patients who observe stiffness and pain in their shoulders. The therapy generally involves stretches to bring comfort to that area. Your chiropractor might also instruct you to follow the same procedure at home.
●      Whiplash
Whiplash is generally described as a neck sprain that might occur as the result of an accident. The pain is so much worse that you are not able to move your neck. As a result, a person might feel nausea, dizziness, and stomach pain. The therapists make you do some exercise that can help you in the healing process.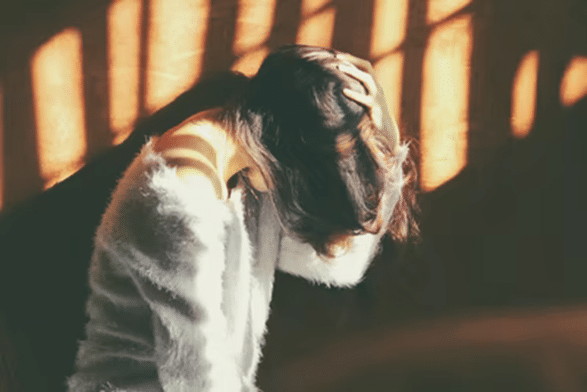 As people are developing interest in natural cures for several diseases, the importance of chiropractors is increasing exponentially. It is important for you to find best qualities in a chiropractor. For this reason, if you wish to see a good chiropractor, we hope that the above-mentioned factors can help you find the perfect choice and help you receive the most enjoyable healing experience with chiropractic therapy.