No2 Burst is a bodybuilding supplement that can help in building muscles for men. There are many men who want to have a great and highly toned body but then it is not very easy to achieve such a structure. By just going to the gym and working out it is not possible to get that kind of a body, and even if it possible, it would take years. So there are many supplements available which help in boosting the body and also keep your body healthier and stronger. One such supplement body building formula is No2 Burst. Along with your workouts, this supplement helps you grow your body in a muscular way.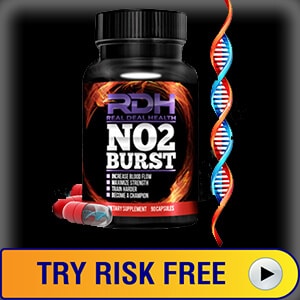 How does the supplement work?
No2 Burst basically works by raising the nitric oxide level of the body which leads to the widening of your blood vessels and then results in the increase in your endurance powers and builds lean muscle mass. The makers of the product claim that it is a scientifically proven product which increases the muscle mass.
So when you take the product it will increase the blood flow to the body and increase and add more nutrients and vitamins to the muscles and help you become bigger and stronger. The manufacturer of No2 Burst says that by taking the supplement on a daily basis a remarkable difference and effect is seen in the body. It melts the body fat and maximizes your energy and then ultimately sculpts your body to a rock hard physique. The product claims that it just not raise the nitric oxide level, it also supercharges your DNA at the molecular level. Along with this the supplement elevates nitric oxide production, eliminate lactic acid buildup, heal torn and damaged muscles, and increase ATP cellular energy levels, and thus gives best results.
Benefits offered by No2 Burst
The manufacturer of the product claims that the No2 Burst has the following benefits-
Fat burner in shorter time
Faster recovery time has taken
Made of complete natural items
Increases the muscle mass of the body
Will boost the endurance of the person taking the supplement
Increases sex drive
The product is said to reduce tiredness
What is the supplement made of?
So here are the ingredients of No2 Burst-, and,
L-Arginine Alpha-Ketoglutarate
Arginine Ketoisocaproate
L-Arginine HCL
Fenugreek
Longjack
Tribulus Terrestris
All these three are amino acids which are known to be the building blocks of protein. Proteins are the main nutrient required to build muscle and promote their growth. Specifically, L-Arginine is useful in widening the blood vessels and increasing nitric oxide. It is the most recognized and popular amino acid which when taken three times a day in a measurement of 6 grams each, provides best bodybuilding effects. Ingredients like fenugreek, Longjack, and Tribulusterrestris are herbal extracts which are mainly used making traditional medicines like an aphrodisiac.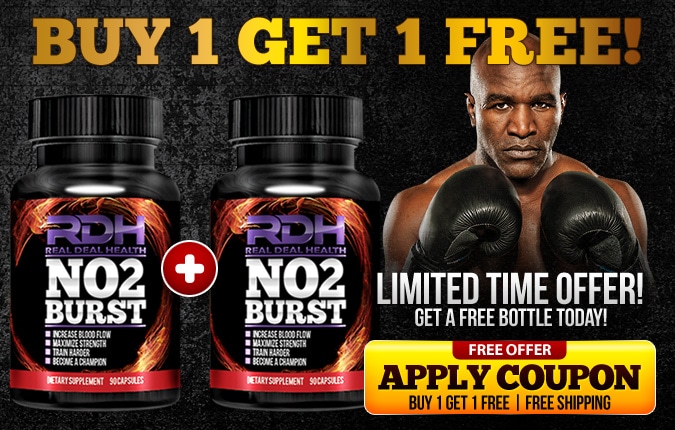 Price of No2 Burst
This product as 3 variations in terms of packaging. If you buy 1 bottle of No2 Burst containing 90 capsules which will run for 1 month, then the price that you pay is $55. If you buy a pack of three bottles, then the price you pay is $165 and you also get a bottle of Testo Edge free. Then if you buy a Shred pack contains 6 bottles of No2 Burst and 2 bottles of TestoEgde 20 then you pay a price of $275. There are online stores that sell this product, so you can purchase it online, and also make payment online. Many online sites selling this product also give good value discounts, so you can check out for that. The manufacture of the product also assures money back guarantee within 90 if the product does not work.
Manufacturer of the product
A company called Real Deal Health is the manufacturer of this product. They have manufactured many other products related to bodybuilding. This product is endorsed by World Heavyweight Champion. They are the manufacturer of TestoEdge 20 as well. They are a licensed company.
Side effects of No2 Burst
The manufacturer of the product claims that No2 Burst does not have any side effects as it is fully made of natural products. But then there is no specification about the dosage nor does it list and scientific evidence on the package.
There is no such reason for not trying out this product and it also comes from a licensed company. Just like other similar supplements, even No2 Burst offers good muscle building benefits and that too in lesser time. The product has reviews mixed reviews so it is up to you to try it or not. It would be better if the manufacturer mentioned some details about the dosage on the package, which will also be easier for the users a well. There is also trial offers available for this product.