Master of Public Health (MPH) is one of the most sought after degrees in the health sector. Although earning an MPH takes time, it equips you with unique skills that make you valuable to employers and positions you for a successful future in public health.
Finding the best program for your interests and goals, comprehending how it fits your plans and lifestyle, and looking into financial assistance options can help an MPH unlock more doors than ever.
To help you, we will guide you through the basics of MPH programs and how they can help launch a rewarding career in public health. Keep reading to explore the boundaries of this fascinating field.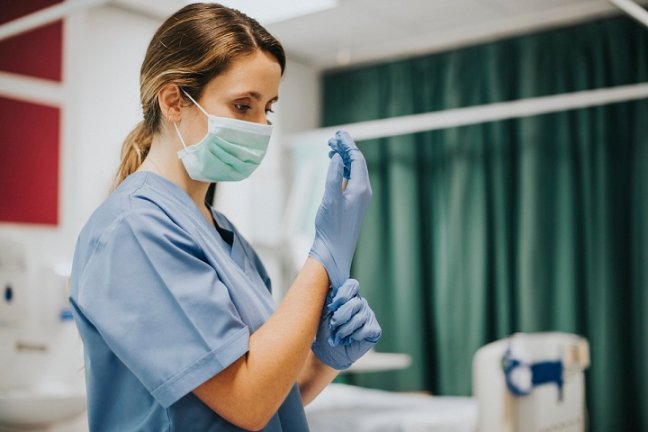 What is an MPH Program?
An MPH program empowers students with the expertise and proficiency required to excel in diverse public health environments, from rural communities to bustling urban centres. It provides a thorough overview of the core principles and practices related to public health.
These include environmental science, biostatistics, research techniques, nutrition, and health policy analysis. You can gain experience in clinical settings and community organisations with an MPH degree.
Benefits of Earning an MPH Degree
Pursuing an MPH degree presents a remarkable opportunity to propel your career in the health sector. It provides many advantages to expand your expertise and skill while unlocking many new avenues for professional growth. Here are some of the benefits of earning an MPH degree:
Diverse Career Opportunities
An MPH degree offers a wide range of career options in the health sector. Based on your interests and experience, a range of professional roles is available for you to explore, from public health practitioner to epidemiologist. An MPH qualification is highly sought for government or private agency leadership positions.
You may even consider consulting work or teaching at universities and colleges. So, if you're looking to advance in your career, having an MPH degree gives you a competitive edge. You can discover online MPH programs or those offered at traditional campuses if you want to pursue an MPH.
Increased Earning Potential
Having an MPH degree can broaden your horizons and unlock greater earning potential. As the demand for health services grows and public policy initiatives gain traction, employers actively seek candidates with a master's degree in public health.
Pursuing an MPH not only presents the opportunity for a higher salary but also offers job stability, performance incentives, and prospects for career advancement. This will assist you in achieving financial security and security of professional growth. With the right experience and credentials, you can leverage your degree to further enhance your earning potential.
Enhanced Skill Set
An MPH program equips you with key skills essential to the health sector. You'll gain valuable knowledge in multiple areas, from data analysis and project management to research techniques. The courses cover public health, epidemiology, population health, biostatistics, and other relevant areas in depth.
You can effectively build plans for health initiatives if you thoroughly understand these principles. The skill set acquired during an MPH program also allows you to be a more effective public health administrator or practitioner. This will enable you to better serve the community and leverage your expertise to promote positive health outcomes.
Contribution to Community Health
Achieving an MPH can help you develop and implement public health initiatives to benefit communities. You'll be able to evaluate current policies, understand risk factors, and identify potential resources that would improve health outcomes.
A master's degree in public health enhances credentials and credibility, opening doors to work with government agencies, charities, and other health service organisations. This can help create a platform to positively impact people's lives. With an MPH, you can go beyond your regular job and make a meaningful contribution to the health sector.
Opportunities for Research and Innovation
An MPH program offers the skills and resources to do meaningful research. You'll gain an understanding of public health principles, which will help you analyse and interpret data to devise policies or programs that can benefit a population.
These initiatives consider socioeconomic standing, cultural background, and medical history. With this knowledge, you can create new tools and methods to improve public health while innovating existing methods and approaches. An MPH degree can allow you to create lasting change in the community.
Conclusion
An MPH program is a critical stepping stone for those aspiring for a rewarding career in the health sector. The MPH degree equips students with a robust understanding and the necessary skills to tackle public health challenges, moulding them into future leaders in their field.
By investing in an MPH degree, you open doors to many job opportunities, enhanced earning potential, and the ability to make a lasting impact on community health. Having a master's degree in public health can make you an indispensable asset to any organisation.
Are you considering enrolling in an MPH program? Share your decision with us in the comments!