We've all been there. One day you're singing your heart out in the shower, the next, you can barely swallow your own spit. Yep, the dreaded strep throat strikes again. And if you're a smoker, you might be wondering, "How Long Should I Wait to Smoke After Strep Throat?" Let's dive deep but keep it light!
How Long Should I Wait to Smoke After Strep Throat?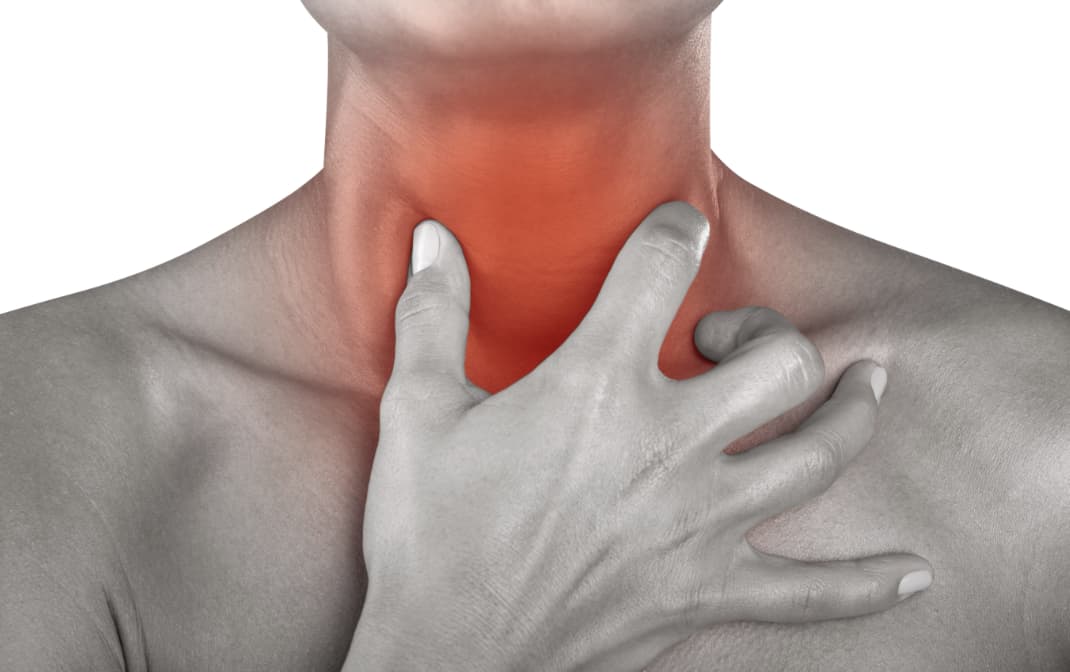 Understanding Strep Throat
Strep throat is that pesky bacteria's way of telling us it's not going anywhere. Classic symptoms include sore throat, fever, and, for some of us, the irresistible urge to whisper dramatically.
It's caused by the Streptococcus bacteria and usually sends us scrambling for antibiotics or home remedies that promise a magic cure.
Risks of Smoking with Strep Throat
Imagine rubbing sandpaper against an open wound. That's what you're doing to your poor, inflamed throat when you smoke. And while that Marlboro might be calling your name, do you really want to risk a longer recovery?
Plus, if you're on antibiotics, mixing them with smoke is like inviting two feuding neighbors to the same party – they just don't mix.
Recommendations for Waiting Periods
After you've been diagnosed with strep, the immediate aftermath is crucial. It's not the best time to play Russian roulette with your health. Give it at least a week before you even think about smoking.
Two weeks? Even better. Your throat will also thank you (and probably the rest of your organs).
Why Quitting Might Be a Good Idea?
Let's be real for a sec. If strep throat isn't nature's way of hinting that maybe, just maybe, you should consider quitting, I don't know what is. Beyond the fire pit that becomes your throat, smoking has its laundry list of "not-so-greats" for your health.
And while quitting is about as much fun as watching paint dry, the benefits? Priceless.
Tips for Quitting Smoking
Quitting isn't easy, but it's easier than explaining why you sound like a broken Kazoo. If you're ready to give it a go, consider:
Nicotine patches or gum: Like training wheels for smokers.

Behavioral techniques: Sometimes, you just need a strategy.

Support groups: Misery loves company, after all.

Managing cravings: Remember, the craving for a cigarette lasts less than the runtime of a TikTok video.
Natural Ways to Soothe Strep Throat
If you're looking for a silver lining to your strep throat cloud, it's a fantastic excuse to indulge in honey-laden teas and those honey-ginger shots that cost as much as a small car. Drink up, avoid anything that might poke the bear (read: your sore throat), and catch up on some well-deserved rest.
Understanding Strep Throat
Remember that guy in high school who overstayed his welcome at every party? That's strep for you. Brought to us by the Streptococcus bacteria, this ailment not only forces us into a diet of ice cream and painkillers (okay, maybe that's a silver lining), but it also urges us to ponder our life choices, especially if we're partial to nicotine.
Risks of Smoking with Strep Throat
Here's a bit of imagery for you: lighting up a cigarette after a strep diagnosis is akin to pouring salt on a snail. Except, in this case, your throat's the snail. And, let's not forget the antibiotics (if you're on them). Mixing these with smoke is kind of like expecting cats and dogs to be BFFs right off the bat – messy and confrontational.
Recommendations for Waiting Periods
After meeting strep, your patience will be put to the test. Think of the waiting period as a self-care boot camp. A week without smoking post-strep is good, two weeks is stellar. If you can push for three weeks, you're basically the LeBron James of self-control in our books.
Why Quitting Might Be a Good Idea?
While strep throat is a buzzkill, it might just be the universe's not-so-subtle nudge toward a smoke-free life. Apart from the evident throat inferno, the whole smoke-in-your-lungs thing isn't exactly a carnival ride for your health.
Ever thought of breaking up with cigarettes? Now might be the opportune moment. Don't worry; there is plenty of fish in the sea (or, you know, healthier habits to pick up).
Tips for Quitting Smoking
If you're thinking, "Alright, I'll bite, how do I quit?", here are some helpers:
Apps and Tech: In a digital age, why not let your smartphone nag you into better habits?

Therapies and Workshops: It's like school, but the end goal is cleaner lungs!

The Buddy System: Team up with a friend. If both of you are gasping from withdrawal and not just a gym session, it's more bearable.

Craving Distractors: Origami, anyone? By the time you perfect that swan, the urge to smoke will have passed.
Natural Ways to Soothe Strep Throat
So, you're now fluent in strep-ese and searching for comfort that doesn't come in the form of a smoky stick. Warm teas are your new best friends. Slather on the honey, brew some chamomile and let nature do its thing. Perhaps add a scarf for dramatic effect.
More Related Things:
Conclusion:
So, How Long Should I Wait to Smoke After Strep Throat? The longer, the better. Your throat is like a petulant child – give it the care and attention it demands. And who knows? This might be the push you need to break up with smoking for good.
Strep's given us a lot to think about. But the bottom line? Your throat needs you, buddy. Light up later (much later) or better yet, consider letting that lighter gather some dust.
Additional Resources
Bored during your smoking hiatus? Dive into the world of health resources. Not only will you have a few fun facts to share at parties, but you might just find the inspiration to extend that hiatus indefinitely. Happy healing!