Safe, timely, and preventive medical care already has a technological ally, and it is the Home Health Care Software capable of managing the processes that take place between patients and home health professionals. Providing, in this way, to the employees of the organizations that provide the service, security, and confidence towards their clients. And even improves patient outcomes with preventive solutions.
Statistics say that companies are showing active interest towards such solutions. The market of Home Healthcare Software is anticipated to grow 8.9% by 2030.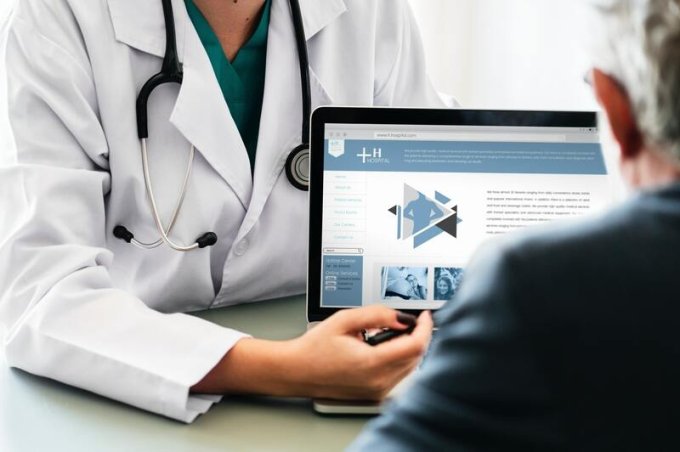 How can Home Health Care Software help healthcare providers?
Home Health Care Software aims to collaborate with home care medical professionals by being able to automate their operations between employees and their patients. It is designed to handle medical labor management when registering patients, scheduling appointments, billing, and any other requirement to improve patient care results and thus increase service efficiency.
The basic Home Health Care Software handles the common features of electronic patient records (EHRs). Whereas, the most advanced software can contain remote monitoring functions for patients and even data analysis that lead to preventive decision-making.
Home Health Care Software applications for patients and medical staff
Let's look at some features of the software interface that are handled by healthcare providers and also by patients. In addition, we will know the way in which these groups communicate.
For the patients or their legal guardians:
Patients can take a record of their symptoms, and thus follow them up to compare their evolution and the programming of medical care. In addition, they can request a medical visit, take an online consultation with doctors or nurses and even access self-help material and more.
Patients or their legal guardians are also able to add, save and update their personal data, some details of their bills, specify health insurance plans, make payments, etc.
Now, patients or guardians need to be up-to-date with the treatment(s) dictated by qualified medical personnel, the results of these treatments, access the medications that have been prescribed by doctors, and if necessary, contact the latter. And until you can check your visit history, etc.
For medical personnel:
Medical staff will need to access the system to initiate or modify a visiting schedule, communicate with other members of the home care organization, exchange shifts, meet schedules, etc.
View and update your patients' records by tracking their vital signs; They will also be able to detect the spread of disease and preventively treat the patient with timely treatments. In addition to prescribing medications, etc.
Home healthcare providers can communicate with their patients remotely in SMS messages or video calls. They can also incorporate a summary of visits, and even accept electronic signatures from their patients.
Interface for administrative staff
This staff performs to see the history of appointments and manage the follow-up of the home care of the patients, of the paid and pending invoices; as well as guaranteeing the appropriate adjustments for the management of resources, etc.
Dashboard for the administration team
This team deals with providing the system with new medical personnel as required, and new patients or legal guardians. That is why they must grant access rights to them.
Cloud server
This server is responsible for the interaction between medical personnel and patients or legal guardians. In it, patient-related data can be stored, processed, and analyzed. For example, vital signs, prescribed treatment, medical history, etc. While for home health care personnel their availability, employee experience, etc. can be detailed.
This server also records the details of the visits, billing information, and much more.
He can even alert the responsible medical personnel regarding the critical health of a patient in the notifications section, and provide AI-based recommendations for home health care improvement.
Remote monitoring of patients through wearable devices and smart sensors
It is used to monitor the vital signs of patients, such as their body temperature, pulse, and blood pressure. In addition to reflecting on their location and even their movement, in case of falls. These data are transmitted to the cloud server for further analysis and decision-making.
Home Health Care Software Features Most Demanded in 2023
The Home Health Care Software can be adapted to the particular needs of each health center. Let's look at some key features that can be developed by expert healthcare software engineers.
Scheduling and optimization of home visits
The automation of the scheduling of home visits by medical personnel according to their availability, qualification, etc. The software also performs employee self-scheduling, shift swapping, and more.
If necessary, patient consultations with medical specialists outside the organization can be scheduled.
In addition to providing recommendations according to AI for the optimization of programming. And even notify employees about future schedule changes and more.
Planning and delivery of patient care.
A care plan is created for the patients with the orders that must be applied to it, such as wound dressing, transportation, etc.
The software, for its part, also incorporates AI-based recommendations for home care planning and delivery optimization.
Patient record management
In this section, new cells are created for the patient. In addition to the creation and edition of medical records such as medication indications and progress notes.
The record of services provided and summaries of visits made by medical personnel are also included.
Electronic Visit Verification
In this section, the visits made by the medical personnel in the homes of the patients, their arrival and departure times, the duration of the home care visit, and their actual working hours are recorded.
In addition, they have GPS tracking to have the exact location of medical care providers and thus verify their visit.
Now, patients can also guarantee their medical visit using their electronic signature, and thus confirm the service. The software provides alerts in case of a missed visit or a late arrival.
Key integrations for home healthcare software
Depending on the specifications of each health center and the needs of their patients, the Home Health Care Software can be integrated with different programs such as:
Health Information Exchange (HIE) software: Very useful for receiving patient information from other medical centers in a secure and compatible manner.
Diagnostic devices: To perform ultrasound or blood sugar tests, during the home visit, and receive feedback from a doctor when the results are ready. And thus, provide an efficient and safe service.
EHR / EMR system: This allows access to patient records, in EHR systems a patient's information can be shared with authorized health providers. While the EMR system is used primarily by healthcare providers for diagnosis and treatment, and it is not designed to be shared.
Smart Patient Monitoring Devices: Analyze patients' vital signs, and make adjustments to medications and treatments to ensure timely management of critical conditions.