Being stuck in quarantine doesn't change the fact that good nutrition is one of the most crucial ways of enhancing the immune system to fight back the virus. Another way is accompanying your healthy diet with a well-thought-out workout routine for optimal health. However, the lack of access to fresh food or the available limited options might be an obstacle that stands in your way of sticking to a healthy and varied diet. This is why we have here some healthy recipes that you should try out during this period of quarantine.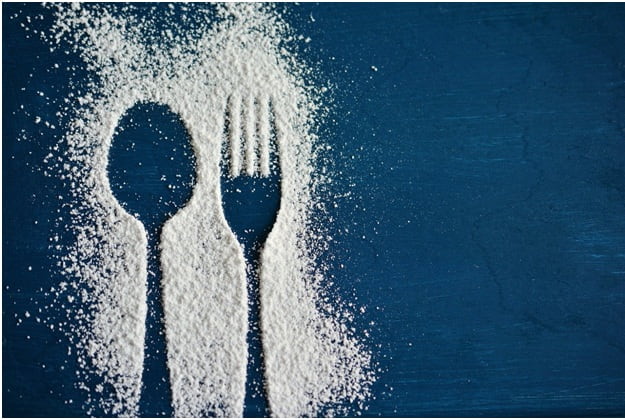 Ground Turkey Enchilada Stir-Fry with Couscous
If you are bored with old fashion enchilada that is mainly tortillas and lots of cheese, then this dish will be perfect for you. This meal has the same smoky, sour and sweet flavor as the original version with some added twists and changes to spice up the dish. Ground Turkey Enchilada Stir-Fry with Couscous encompasses the fresh flavors of butternut squash, broccoli, black beans, in addition to the richness of whole wheat couscous with some salsa and enchilada sauces.
This meal usually takes 40 minutes including only 15 minutes for prepping the food. For 4 servings, you will need ½ cup couscous, 1 pound of lean ground turkey, salt and pepper, 2 cups of peeled butternut squash, 1 cup of broccoli, 15 ounces of black beans, 10 ounces of enchilada sauce, and half a cup of salsa. You can also add some toppings such as chopped cilantro, diced avocados, cheese, or lime juice.
Start by boiling half a cup of water, then pour the couscous into the saucepan and stir. Switch off the heat and let the pan cool down for about 5 minutes, then fluff the couscous with a fork and leave it aside. Meanwhile, cook the turkey over medium heat in another skillet or wok. After it turns brownish for about 5 minutes, add some salt and pepper. After that, you can clean the pan from any fat and use it again after heating it with some oil. Add the squash and cook over high heat for about 10 minutes. Stir it from time to time until browned and softened. Then add the broccoli and repeat, followed by adding chopped turkey ground, salsa and enchilada sauces, and beans. Keep stirring until all ingredients are well-combined. Lastly, serve them with couscous after adding the toppings.
Healthy Snacks
Many people have noticed that they are eating more, craving carbs, and gaining weight. There are two easy ways that you can use to enjoy a fry as a healthy snack without having to consume greasy food. One way is to fry using an air-fryer. With the convenience and benefits it brings, many air fryers are available on the market. With these choices, you can instead air-fry your fries to avoid using excessive amounts of oil. This will save you from the risk of obesity and heart disease. The second way is to use the oven and bake your fries; however, if you want to get the same results as frying, you can do a simple trick of dipping your fries into cornstarch before baking them. Start the first round of cooking with a low temperature, then move to a higher temperature. Leave the sliced fries until they turn to golden yellow, then switch off the oven and serve with your favorite dip.
Bruschetta is another healthy snack that you can enjoy munching on for evening hunger. All you need for this light snack is feta cheese or cottage cheese, tomato, and pepper. Use olive oil to sauté your vegetables. You can then toast some bread to add the vegetables, cheese, and a sprinkle of lime juice.
Creamy Tomato Onion Sabzi
The best thing about this recipe is that it requires only a few ingredients that can already be found in every household. All you need is tomato puree, onions, garam masala, garlic paste, and some spices and chili powder. Start by sautéing the onions until they turn light brown, then add the rest of the ingredients in the same pan. After stirring for about 3 up to 5 minutes, add from 2 to 4 tablespoons of fresh cream to give it an interesting texture and flavor. Serve the dish with some rice or chapati.
Since most countries are on lockdown due to the spread of the coronavirus. It became a necessity that we have to steer clear from takeouts and cook for ourselves. We need to take extreme measures to protect ourselves from this pandemic. Having home-cooked meals, healthy recipes and snacks will not only spare you the horror of unsanitized utensils. But it will also ensure that you are getting all your body needs.
Try these healthy recipes during this period of quarantine and enjoy lockdown.