These days we are all looking for ways to create healthier food for our families. For different people, eating healthy means different things, but we all probably agree, it's all about meal prep. When it comes to meal prepping, the right kitchen tools can make a huge difference. A good set of knives and some quality pots and pans are vital for cooking quality food. Some extra helpful equipment and appliances can make it easier for you to prepare healthy food. It will help to create a really balanced diet. The right equipment can also help you to preserve more nutrients from your fresh ingredients.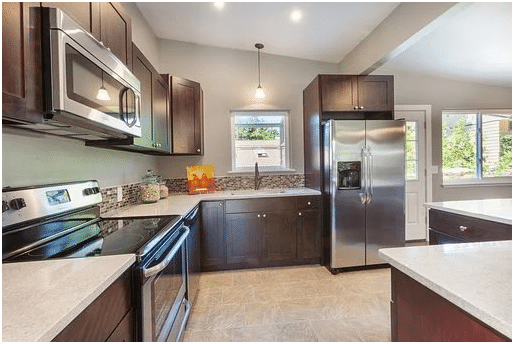 If you are looking for new ways to prepare deliciously, eating healthy meals for your family. Here are some kitchen tools that will give you all the help you need.
1. A Blender
A lot of people think that blenders are just for smoothies, but they are, in fact, so much more useful than that. Modern blenders can do anything from chopping up dry ingredients to mixing fruits and making delicious homemade ice cream or nut butter. They are ideal for creating a perfectly creamy texture for your soups and ensuring consistency in salad dressings and sauces. Many people these days are using ninjas blenders, but you may be wondering, "which is the best ninja blender?" Look for a model that is compact but powerful, and which can blend many kinds of ingredients and reward you with delicious food. A good blender will make it so easy for you to whip up soups, sauces, and salad dressings in a snap.
2. A George Foreman Grill
Unless you've been living under a rock for the last twenty years, it's no doubt that you heard of George Foreman's famous "Lean, Mean, Fat Reducing Grilling Machine"! So what's all the fuss about? George Foreman grills are two-sided electric grills that come with detachable and non-stick plates that you can remove in order to clean them easily. You can cook meat, vegetables, and other ingredients, all in a much healthier way. They are a great option for indoor grilling or for a small portion of healthy food. When buying a George Foreman Grill, it's important that you look for the heat setting options and the grilling space you have, as some models are small enough for just two servings.
3. A Steamer
Steaming is a much better alternative to other forms of cooking. Steaming is a process of cooking food where the vegetables are cooked from the heat supplied not by fire but by boiling water. More and more people are shifting to steaming as it is cost-effective and is environment friendly. Steamed foods are a crucial part of a healthy diet. This type of cooking helps preserve vitamins and minerals and retain glucosinolates in the ingredients. Unlike frying, steaming naturally removes the fat from the ingredients, thus bringing a lot of health benefits to the table
Steaming brings a brand new take to your favorite dishes, such as steak and potatoes, fish, chicken, and vegetables. As steamed foods are becoming a popular favorite, steamers are now commonly used among home cooks and professional chefs alike. They feature an easy-to-use design that allows you to steam anything, from brown rice to seafood by pressing a single button. Steamers remove the frustration of cooking and make it more fun because there is far less washing up to do after.
4. A Slow Cooker
Slow cookers have been a favorite among home cooks and professional chefs alike for years. They provide a hands-free experience that allows you to pop in all of the ingredients and enjoy a delicious meal that cooks itself. While your meal is cooking away you can go and exercise to help keep yourself fit and healthy. Slow cookers are ideal for reducing the number of unhealthy takeaways people order when they don't have time to cook. They are useful throughout the year, especially to make hot healthy soups on cold winter days. They are also beneficial in the summertime because they won't heat up the kitchen. Moreover, slow cookers use less electricity than traditional ovens so you will be able to save some costs on your monthly bill.
5. A Juicer
Not everyone enjoys eating fruits and vegetables. It can be difficult to eat enough solid produce to get all of the vitamins and minerals which you need. One solution which everybody loves is a delicious, fresh glass of juice. The juice is very easy to digest as it is made from raw ingredients that are already broken down. Having fresh juice or two every day can dramatically increase the number of vitamins and minerals you consume each day. You can enjoy a juice any time of the day, not necessarily just when you are having a meal.
You will never get bored when it comes to making juices. It is easy to spice things up with different ingredient combinations. If you are addicted to soda and hate the taste of plain water, you can start by substituting them with fresh juice. A juicer can come in handy as you can make a large amount of juice. You can keep yourself hydrated during the day, and even freeze it for later. Different types of juice can also give you something exciting to take to the gym or work to give you a much-needed energy boost.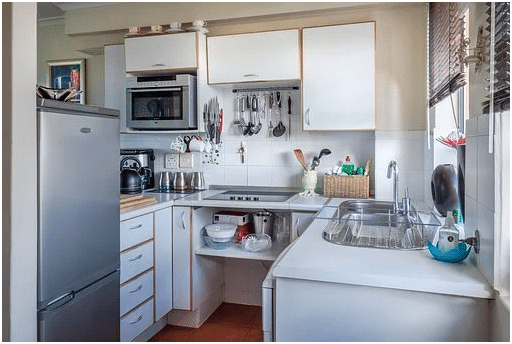 Conclusion
Healthy eating often comes down to two words: meal preparation. But as it is time-consuming, many people usually give up and bounce back to their unhealthy diet. It is always easier to order takeout or cook an instant meal. For that reason, it's important to make a plan and do some advance preparation to ensure that you always choose the healthiest food.
These five pieces of kitchen equipment can make it easier for you to prep your meals in advance without taking too much time and effort. You will be able to enjoy your cooking sessions and still have the time to do other things. Once you start eating healthy, you will notice in no time just how great you feel!