As a part of your prescription cost, dispensing fee may, or may not be fully covered by your health plan. Although it's a necessary component of any health insurance, there are several factors that can exempt it from the supposed prescription drugs coverage. Starting from- the cost and availability of the drug to the production of compound medications, from the type of insurance plan to various provincial laws.
We shall talk more about these factors that can cause you to pay extra bucks despite having an insurance plan; and even more ways of saving them. But first, let's understand all about dispensing fees and the factors that determine them in the first place.
What is the dispensing Fee?
The dispensing fee is a professional fee that a pharmacist charges you every time you fill a prescription. Think of it as a payment for the services that the pharmacy company provided you, from acquiring and storing the medicine, to actually supplying it.
The fee may also include the cost to the company including staff wages, building rents, maintenance costs, and so on.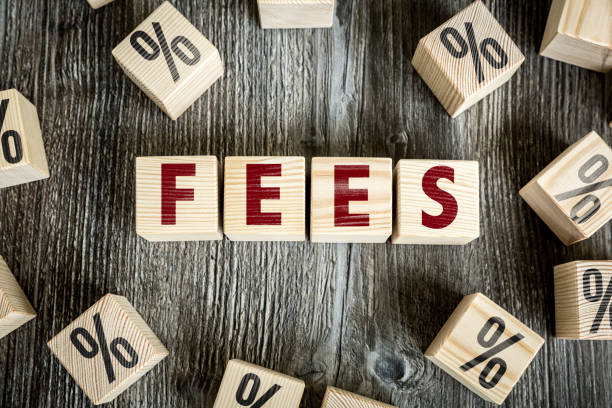 Although not mandatory, most pharmacies do indicate it on the prescription receipts. But again, the charges may vary from pharmacy to pharmacy based on its location, local laws, and the type of medication being dispensed.
Speaking of which, compound or complex medications may charge you even more and increase the dispensing fee even higher due to the time and skills it takes to specially prepare them on special occasions.
Needless to say, a lot of investment and efforts go into ensuring that the medicine is safe and effective for consumption and treatment when delivered.
The pharmacist is further responsible for giving you proper health advice and clarifying any doubts whatsoever when it comes to the consumption, dosage, and effects of the prescribed drug. And if there's a new alternative available, the pharmacy is also supposed to inform you about it before filling out your prescription.
As you can see, a pharmacy is not only supplying you with the drugs but also providing you with valuable feedback and medical advice. Plus there's the cost of running a pharmacy which can be quite high given the soaring drug prices.
In fact, dispensing fees can make up for more than half of your total prescription cost, and thus it's essential to review the drug coverage part of your insurance plan carefully.
How to get insurance coverage for dispensing fees?
There are many ways to get full or partial coverage for prescription drugs through a combination of public and/or private health care plans.
And the best way to check if the prescribed drug is covered by your health plan is to go through the plan's formulary thoroughly, which is nothing but the list of medicines it covers.
Different drugs have different prices. Therefore, the list of drugs is typically divided into 3-4 tiers depending on the type and cost of the drug. Tier 1 for the least expensive and generic drugs, and tier 3 or 4 for the most expensive and rare drugs.
Although the drugs and tiers may vary from plan to plan, the formulary would tell you the cost of the drug and how it is split between you and the insurer. There are several budget-friendly payment designs including co-payment, coinsurance, medical and prescription deductibles that you can choose from to pay your part of the insurance.
In case you do not find the prescribed drug in the formulary, check similar plans, or check with the insurance company to see if they can make an exception. Remember, health care is expensive, so never hesitate to dig deep before finalizing a health plan.
How to save on dispensing fees?
Compare different pharmacies to find the most suitable and budget-friendly deal.
Make sure they offer online shopping, home delivery, and virtual health care as part of their services.
Check if the pharmacy is enrolled with your insurance provider so as to avail discount offers on dispensing fees and pharmacy services.
Go for generic medicines rather than branded. The only difference is the price tag!
Order a larger supply to avoid paying more dispensing fees than needed. That's because it is charged per prescription. So instead of filling the prescription once a month, do it once in 3 months.
Check for special drug coverage health programs such as the Non-Insured Health Benefits (NIHB) program or PharmaCare and see if you're eligible for pharmacy benefits coverage.
Conclusion
Prescription costs are usually high and can get even more expensive depending on the drug and the territory. And that's where a solid insurance plan with adequate drug coverage comes into the picture as it can help you save a lot on your overall medical expenses. So, if you don't want to end up paying the full cost out-of-pocket, make sure to check your options today.