With the advancement in technology, eye surgery can do a lot of wonders for your eyesight. Most people are aware of the fact that they need a good vision to go about their daily lives. However, some people are unaware of the fact that the quality of their eyesight can also be improved greatly by undergoing eye surgeries.
One of the best things about eye surgery is that it can help a person easily get rid of various problems like myopia, hyperopia, and astigmatism. However, before you decide to have the surgery, it is best to be aware of the possible benefits you can have.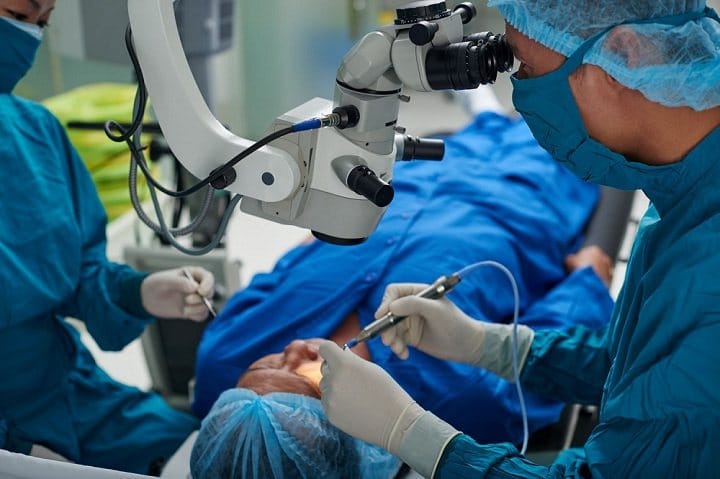 That being said, let's take a look at the potential benefits of having eye surgery:
Provides A New Perspective In Life
One of the great benefits of having eye surgery is that it provides the patient with a new perspective on life. Eye surgery is known to provide patients with a fresh start. In fact, the majority of the patients who have undergone eye surgeries have a better outlook on life since they can now see clearly and focus on what they need to do.
Eye problems, like vision loss, has been linked to depression and anxiety. Based on a study, people with vision loss (20 years old and above) are found to be 90% more likely to be depressed than those with no vision loss.
You can't really blame them since losing vision, especially at an early age, is a big loss for them. Your life will completely change once you lose your vision and it can be really hard to adjust. There are even some people that are having a hard time coping with their vision loss let alone adjusting to a new lifestyle.
But if you can get eye surgery to treat your vision loss, you'll feel rejuvenated because you know there's still hope for you to live your life just like it was before you lost your vision.
Save Money In The Long Run
Another potential benefit of eye surgery is that it can help save money in the long run. The upfront cost of an eye surgery might be a big financial investment for most people–an eye surgery can cost anywhere between USD$1,000 and USD$4,000 per eye.
But if you think about it, in the long run, you're actually saving yourself from having to spend thousands of dollars buying frames, contact lenses, and setting appointments with your optometrist. You also don't have to worry about accidentally breaking your glasses and rushing to get a replacement anymore. Thus, the one-time cost of getting eye surgery will allow you to get rid of expenses related to eyewear.
With a smart and good financing plan, you'll be able to afford the eye surgery without having to change your current lifestyle. There are also eye specialist centers like Central Park Surgery Center that offers eye surgeries at a very good deal.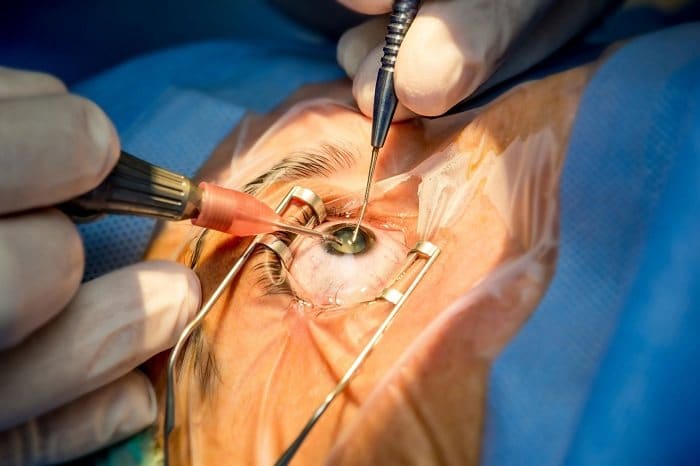 Brings A Positive Change In Your Lifestyle & Improves Self Confidence
Eye surgery also has the potential benefit to bring about a positive change in your lifestyle. As for parents with young children who have vision problems, such as myopia or hyperopia, eye surgery could be a life-changing event for them. Parents will no longer have to consistently worry about their children's well-being and no longer have to accompany them in everything they do, which can be frustrating for their children, too.
Another lifestyle benefit that eye surgery can offer is it allows you to wander or travel around without the hassle of having to wear glasses or contact lenses. Imagine the convenience you can enjoy not having to pack your glasses or contacts anymore. Also, you won't have to worry about misplacing or losing your eyewear.
Aside from lifestyle changes, eye surgery can also improve your self-confidence. You'll no longer have to be self-conscious all the time whenever you wear bulky frames or worry about what other people think of you because of your vision problems.
Thus, eye surgery will give you newfound confidence that you never thought you had before.
Enjoy Recreational Freedom
Wearing glasses when doing some outdoor activities, like playing sports, can be very frustrating. Your movements and actions are very limited because you don't want to risk breaking your glasses and having to buy one again.
After eye surgery, however, all these frustrations will be gone. You can now play your favorite sport without having to limit your actions.
Conclusion
Aside from a clearer or perfect vision that eye surgery can provide, eye surgery brings about many other benefits, such as newfound confidence and a new perspective in life, for many of its patients. For many people who have vision problems before, these benefits make eye surgery very special and life-changing.