Are you in the market for water filters? Perhaps you run a tight schedule and want to buy online. You're in luck; this piece is for you!
But first, have a look at the crucial factors you should consider before buying any water filter.
Things to Consider When Purchasing Water Filters
Numerous filters are out in the market – different brands, sizes, and designs. And each comes with varying claims of effective water filtration.
So, how can you cut through the charade and make the right filter decision?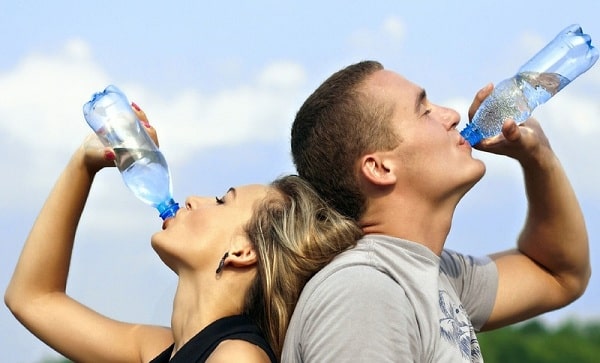 Know the Quality of your Water Supply
Indeed, all filters work. Perhaps not necessarily for your need. How?
Water filters are need-specific equipment with varied base technologies. And each eliminates certain kinds of water contaminants.
Take a Reverse-Osmosis water filtration system as an example. It neutralizes water for microbial activity but leaves out mineral contaminants like magnesium and chlorine.
Now Imagine buying such a filter when your water supply suffers mineral contamination!
To avoid such instances, the first step you should take is to test the quality of your water. And how do you carry out the test?
You don't! You hire a professional to do the work. The results of the test then determine what filter you buy.
Remember Maintenance costs and Your Pocket Depth
Now that you know what filter to buy, how about the price? Can you afford it?
Say you want to procure a whole-house filtration system. You will need an abundant supply of high-pressure water for effectiveness. And that needs constant electricity!
Yet, you must regularly change the filter and your fixtures. Because a whole-house filtration, though the most effective, is prone to chemical contamination (in a DIY).
Look at the maintenance obligations! Even if you can afford it, do you have the time?
As such, it is best to not only think of water quality but also a range of alternative solutions. And fortunately, water filtration accommodates a diverse range of affordable yet efficient filters.
With that said, shall we head back to buying a water filter online?
Why you should Buy Online
Besides saving fuel money, and contributing to a greener United States, here's why you should buy your water filter online:
An Opportunity to Read Insightful Reviews
Acquiring your water filter at James & Maddisons across the street is not a bad idea. But, you won't get to read reviews!
How can you be sure that what you bought won't crack the first time you open it? Will you leave things to chance?
Online reviews, on the other hand, provide real insights. You will get tested & proven information on your water filters regarding:
performance
product quality
after-sales services, and
warranties
So, apologies to all James & Maddisons, but reviews from other customers matter. And unfortunately, they can't provide such assurances.
Easy to Compare Price without Salesman Pitches
When you buy your filters online, you have peace of mind. No one asks you questions at the slightest inquiry about prices!
At malls, on the other hand, sellers will delay you with their sales pitches. And some would eventually convince you to buy.
Fortunately, buying online saves you from panic buys. You can browse through several filters. And carefully find your desired water filter.
So, what would it be? Online or offline?