As you get older, you will be thinking a lot more about your health. While it is important to live a healthy life even when you are young, it is vital that you start to make some changes so that you are not suffering from health problems as you enter your 50s, 60s and 70s. Men often have to make changes to their diet as they get older, which is why we have come up with a list of ten foods and supplements that will help you live a healthier life as you move beyond the big 50.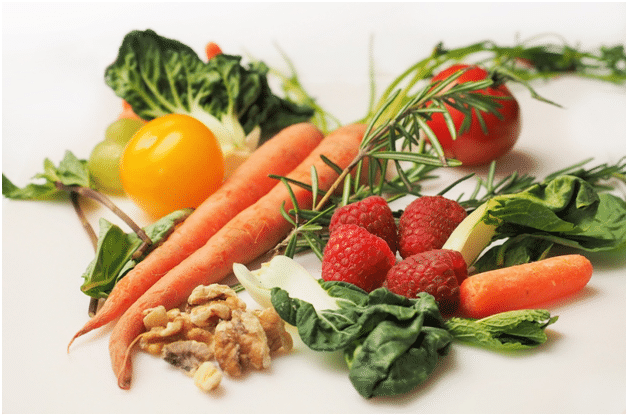 Almonds
Almonds have tons of unsaturated fats, along with protein and fiber, which make them great for your heart, digestive system and even your skin. Do not avoid almonds because they have a lot of calories. Just limit how many you consume each day. You can eat almonds on their own, or add them to your yogurt or oatmeal each morning!
Turkey
Instead of going for red meats or ground beef, turkey breast is a fantastic choice for meat during lunch or dinner. It is very lean, contains a ton of B vitamins and zinc, and includes the cancer fighting substance selenium.
While it is not a food, we included CBD oil because it is such a powerful and healthy substance. Found in the cannabis plant, CBD can help to relieve pain, promote calmness and help ease other symptoms that you are experiencing. By taking CBD Capsules 750mg with 25mg per Capsule, you can live a much healthier and happier life. There are studies that show how CBD oil can help the body's cardiovascular system too.
Quinoa
Instead of going for rice every time you are making a stir fry, why not switch to quinoa a few times a week? The light flavor of quinoa means that it is a great base for your stir fry dishes. It is full of heart-healthy fats, fiber and B vitamins.
Olive Oil
Forget about butter or vegetable oils. Only use vegetable oil if you are cooking at a very high heat. Otherwise, olive oil is the best oil for your heart and general health. Its monounsaturated fat will help men over 50 a great deal – especially if they have a history of heart problems in the family.
Green Tea
Even though it contains less caffeine than other teas, green tea is packed full of antioxidants and other helpful chemicals. It is said to help slow Alzheimer's in the body.
Eggs
There was a time when we avoided eggs, but now we know the cholesterol in eggs is the healthy kind. One or two eggs a day will help your diet a lot!
Yogurt
All the benefits of milk are present in yogurt – but you also get the active cultures that boost germ fighting bacteria in the gut. A cup of yogurt with granola and nuts in the morning is great for you!
Spinach
An easy vegetable to add to any meal, spinach is great for your immune system and vision. It is full of fiber, calcium and potassium.