One of the greatest blessings which have become an asset that man enjoys today is technology. Technology has consequently advanced various aspects of our lives. Ranging from education, science, machines and equipment, arts and culture, even career and health care are not left out.
The invention of computers, phones, and the internet has improved peoples' lives immensely. From ordering groceries without leaving your house, to ordering a car service to take you where you need to be and now you can even get checked by a medical professional in the comfort of your own home. Better known as, TELEMEDICINE.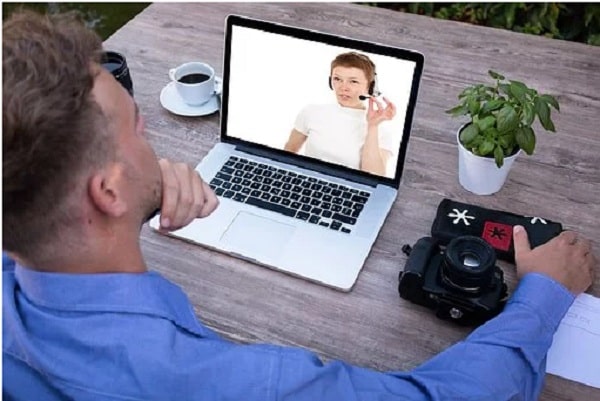 What's telemedicine?
Telemedicine is defined as the practice of remotely providing health care to people when the provider or patient is not physically present through the use of electronic information and telecommunication technologies. It provides an opportunity for health caregivers to diagnose and treat their patients from a distance with the help of telecommunication.
History has it that Telemedicine has been in existence since the 1950s when some hospitals and university medical centers tried to share information and images through the telephone. The first few successes were celebrated in Pennsylvania when they successfully transferred radiology images over the phone.
The advent of the internet has brought with it profound changes to the practice of telemedicine. The invention of smart devices that can transmit high quality videos has made the remote delivery of healthcare to patients in their homes and places of work, much more convenient.
The good thing is that there are now many Telemedicine companies out there. Not so long ago, these companies were very rare, but today, we have many of them. Some of them are very reliable, some not so reliable springing up. Telemedicine, according to the team at CPOE.org, has been replacing traditional hospital visits or family doctors visits to homes over the years and it will yet take over if not totally eradicate the need for a family physician. A good Telemedicine company will offer you telemedicine services without you having to leave the comfort of your home and there is no difference between them and visiting a hospital.
Why Telemedicine is replacing hospitals
Here is why:
Patients enjoy less time away from work or home
With the evolving world that machines are taking over peoples' jobs, the need to work extra hard and long has become rather important. No one really has much time to spare, but there is still a need to be healthy. Telemedicine provides patients the luxury to get treated in the comfort of their homes or offices.
No travel expenses or time for both the patient and doctor
As long as both parties are in possession of a computer, the needed software and high-speed connectivity, neither of them need to travel anywhere to get treatment or give treatment. This also reduces the risk of travel hazards.
Confidentiality
The patient enjoys maximum privacy as there is no third party interference. It is a discussion straight with the practitioner. There is also anonymity for the patient if he or she so wishes.
Providers enjoy fewer appointments missed
One of the reasons why family physicians cancel appointments at the last minute is because they have several families to attend to and due to unavoidable reasons like traffic jams, they might not be able to see everyone. With telemedicine, that is not the case as he will be opportune to keep appointments and even the luxury of seeing more than one patient at a time.
Increased revenue
The more appointments kept the more money physicians make.  If telemedicine will allow you to attend to more patients then, more earning is assured.
No exposure to other contagious diseases
The most notorious places where people get contaminated with viral diseases in the hospital and malls or markets. This means that reduced visits to the hospital will subsequently mean reduced exposure to these diseases. You have telemedicine to take for that.
Telemedicine allows for strong doctor-patient relationship
patients don't have to go a distance to talk or relate with their doctors. Just with a click of the phone, you can reach your doctor and make your complaints known. It also helps the physician to properly follow up with the treatment his patients have received.
Telemedicine has come to stay in today's you will just have to flow with the tide and get involved or you will soon realize that your family physician wants out. Receiving health care has gone beyond going to the hospital and talking to a doctor, you can now get quality health care without having to give up the comfort of your home.