Your skin and your overall appeal and attractiveness depend on your skin's well-being. To some extent, even your emotional well-being and self-esteem depend on it. From wrinkles to fine lines, sagged skin, and other blemishes such as blackheads, all of these can put a toll on your self-confidence, especially if you're struggling to get rid of them using certain cosmetic products. This is basically why the ingredients in your skincare products matter a lot.
If you know a thing or two about the cosmetics industry, you're probably aware that skincare products with herbal ingredients are the best-selling nowadays. This is because they're safer, effective, and more environmentally friendly. Some of them were used hundreds, if not thousands of years ago by our forefathers "and mothers" both therapeutically and cosmetically. As you might have guessed by now, one of those natural ingredients is Pueraria Mirifica, a Thai native plant popularly known as Kwao Krua. But what's all the fuss about this ingredient in cosmetic products?… one may ask.
Must Read Skin Care Steps – How To Get Flawless Skin?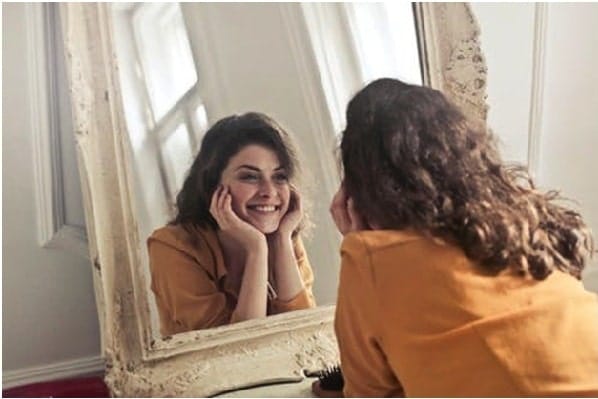 Here are the stunning benefits of using skincare products containing Pueraria Mirifica.
Skin Rejuvenation
Pueraria Mirifica is known to contain more than 17 natural compounds known as phytoestrogens. Some of these, in addition to Miroestrol, include puerarin, genistein, mirificin, and daidzein, among others. According to Mirifica Science, most skin issues like dryness, the appearance of fine lines and the loss of elasticity results from estrogen deficiency. Estrogen is the female hormone responsible for a wide range of functions including stimulating the production of collagen. The compounds in Pueraria Mirifica act by mimicking the action of estrogen to rejuvenate your skin. These compounds also have a hydrating effect on your skin, leaving it looking softer and healthier.
Anti-Aging Properties
Most of the signs of aging are experienced on the skin. Fine lines and wrinkles start developing, with the skin appearing more sagged and less elastic due to the diminishing collagen production. Regularly using Pueraria-containing skincare products can help combat and protect your skin from the skin signs of aging. It can also be taken as a nutritional supplement in the form of pills for additional benefits that will be discussed later below.
Skin-Lightening
Pueraria Mirifica also has anti-inflammatory and antioxidative properties. In facial serum, the ingredient can also help remove the outer layer of dull, dead skin and reveal the underlying skin layer that is more youthful and lighter.
Skip Expensive Therapies
Upon discovering that estrogen decline is the cause of their skin woes, many women seek treatment through (ERT) Estrogen Replacement Therapy. While it fixes the problem, it is often an expensive and complex process that requires close monitoring by an expert. Pueraria-containing skincare products can be a cheaper, less-involving, and better alternative, especially if skin issues are your major concern.
Breast Enhancement
The woman's bosom is one of the centermost areas that define her overall attractiveness, especially to the opposite sex. Most men tend to be naturally attracted to women with firm forward-facing breasts. Due to aging and other lifestyle factors, however, sagging breasts is a common problem in women. Instead of going for invasive breast enlargement procedures that can be risky and costly, Pueraria Mirifica can be a wonderful alternative solution. In combination with breast massage, natural breast enlargement is now possible using kwao krua topical creams and supplements. Some of these products not only leave your breasts firmer and larger, but they also double up as skincare products to enhance texture and complexion.
Other Uses of the Ingredient
In addition to skincare benefits, Pueraria Mirifica has tons of other benefits. For starters, taking it as a supplement can help relieve menopause symptoms like night sweats and hot flashes in women. Kwao Krua has also been used since time immemorial to curb low libido, vaginal dryness, and intercourse pain. Studies also indicate that the herb is effective in preventing osteoporosis, especially in women who've just entered menopause. In a nutshell, the herb is thought to be effective in:
Fighting free radicals
Supporting heart health
Reducing intercourse pain
Reducing vaginal dryness
Boosting sex drive
Improving bone strength and health
Sometimes looking good and attractive doesn't come naturally. It takes some effort and dedication. It often depends on how well you take care of your body, skin, and overall self. When it comes to taking care of your skin, it all lies in the products you choose and the ingredients they contain. The above are just a few reasons you may want to start using skincare products that contain Pueraria Mirifica.