Bali is referred to as the "Island of the Gods" because the place is uniquely beautiful and healing. Rich with natural and cultural marvels and covered with lush vibrant greeneries and jungles with crystal clear waterfalls and springs with warm friendly people, it offers quite a different take on a balanced and peaceful life. Its calming yet invigorating vibe makes it the perfect destination for healing and rehabilitation.
If you're on the verge of choosing to embark on a healing journey for yourself and your loved ones, or if you know anyone who needs one, does consider reading the four most important reasons why you should choose Bali as the place to rejuvenate, heal, and renew your life.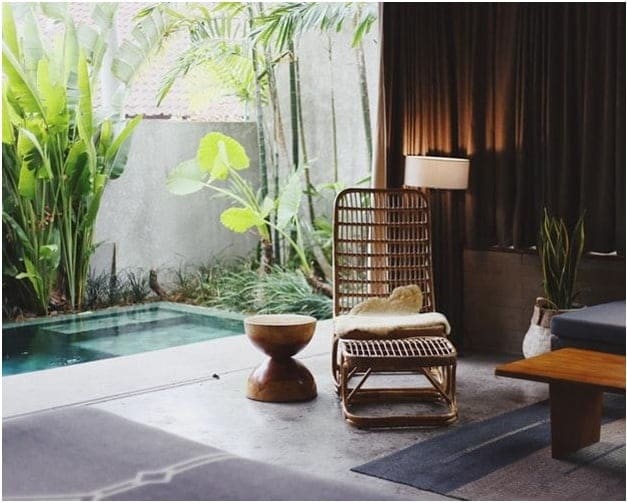 1. Spiritual Healing is Key
One's spirituality becomes highly damaged when one becomes dependent on harmful substances. Studies show that people resort to addiction when they experience emptiness and search for connections and life's deep meanings in the wrong people and places. This makes spirituality an essential key in healing one's addiction. When one's spirituality is intact, one becomes grounded and firm in making right and healthy decisions.
Bali is the perfect place
to start one's spiritual journey. It is a calm and deeply spiritual place that emits energy for total healing. The place is deeply rooted in spiritual practices that it will be so easy for anyone to offer symbolically colored rice and flowers in baskets any time of the day. One can easily visit temples and shrines and offer prayers and intentions for guidance and healing.
Bali is a refuge for people who need spiritual healing. Its remote placement in the globe makes it so far and separate from everyone's daily routine and stressful concerns. It is a true respite. Its calming and healing environment makes it the best place for anyone to let go of pent-up pains and old patterns that cause life's troubles and sorrows. It's the best place to start nurturing a positive perspective in life.
Calm Rehab Bali is one of the leading rehabs in Bali and its warm and loving team can help any troubled soul in starting a healing spiritual journey. Their rehabilitation program centers on nurturing love, peace, and joy through methods that are deeply rooted in mindfulness.
2. Holistic Approach to Treatment and Wellness-centered Culture
Bali is a deeply spiritual place that houses a growing wellness community. Yogis from all over the globe travel to Bali to enhance their practice and deepen their awareness. There's no place like Bali when it's supremely easy to have access to fresh fruits and healthy dishes. Bali's rich organic soil allows for the freshest and nutritious fruits and vegetables to grow. Looking for a place to practice sound healing, chanting, and Qigong is very easy in Bali.
This is why Bali rehabs can easily offer a holistic approach to healing. Principles of mindfulness through an aligned mind, body, and spirit go well with the island's core. Balinese go by the philosophy of tri hita karana which means "three causes of well-being", which promote the integration of the human world, the realms of the spirit, and nature. This philosophy is also deeply ingrained in rehabs in Bali.
Rehabs in Bali like Calm Rehab Bali offer totally private one-on-one sessions that allow for a deeply personal and specialized abuse treatment plan. All treatment plans don't just focus on one aspect alone as a person's psychological, social, biological, and spiritual needs are all met. The holistic approach of Bali rehabs also allows for an easy aftercare program that enables any individual to easily apply all learned concepts, principles, and ways of life through the program.
3. Memorable Adventures
Rehabs do not have to be depressive and rid of fun. This is a principle that Bali rehabs understand. Individuals need to know that fun can be had even without alcohol and drugs. This is a core concept that is instilled in everyone that undergoes rehab in Bali. This is also one that makes Bali rehabs extremely unique.
During rehab in Bali, individuals are free to experience nature, visit temples, climb mountains, and go on an adventure. One can easily enjoy beautiful beaches to surf and swim anytime. Access to the tempeh and satay in the world is also easily available.
Bali treatment plans and programs allow for free weekends for relaxation, excursions, and tours. Individuals can easily choose any kind of adventure may it be in sports, arts, culture, food, or architecture. New exciting adventures await anyone who opts for holistic healing in Bali.
4. Affordable Luxury
Last but definitely not least, rehabilitation in Bali is realistic. It offers all the best amenities and wellness activities in the world for only a very small price.
If compared to rehabs in Europe, America, or Australia that can amount to over $30,000 a month, Bali rehabs are unbelievably priced at a lower rate. For only $6,000, one can enjoy a 28-day all-inclusive treatment program that comes with 5-star accommodation, massage, meals, group therapy, adventure, personal counseling, meditation, yoga, and healing mindfulness methods on a beautiful, rich, and deeply spiritual island.
Its low pricing is unbelievable. Should you need time for yourself to allow for healing and growth, you should definitely consider Bali as it is the best in the world with holistic treatments that will not leave a dent in your pocket.
Meet the New You in Bali
Choose to heal and recover in Bali. The island was made for it. Gift yourself the calm respite and peace that it longs and fully deserves. Choose to meet the new you in Bali.