If you're an emergency service provider or a health care provider working in acute care settings, then you will need to acquire an advanced cardiovascular life support (ACLS) certification. Originally established in 1974, this certificate verifies that the healthcare professionals who have acquired it, possess the skills and knowledge to support patients during strokes, cardiac arrests, and other emergencies.
While you'll find dozens of ways to acquire an ACLS certificate, you need to make sure they cover all of your needs and expectations. Your options are even more diverse when selecting ACLS online certification, so you need to make sure that, along with the flexibility of acquiring an online certificate, you don't miss out on any important aspects of being ACLS-certified. Your experience throughout the whole course matters and comprised experience is bound to affect your level of qualification.
Must Read Truth and Myths about Chiropractor Singapore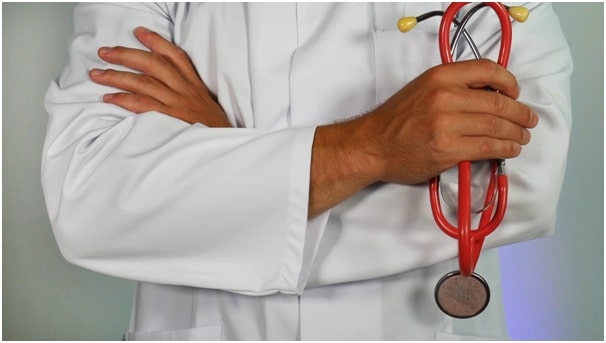 So if you're looking for the best ACLS Certification provider, here are 5 critical factors to keep in mind:
1. How widely accepted and compliant is the certificate?
Getting your ACLS certificate is great, but it would do little good if it binds you to specific locations or if it fails to comply with international standards. Your best bet is to find a provider that certifies you on an international level or a national level at the very least. Making sure the course includes the latest AHA-guidelines is also a deciding factor.
2. Does the course include study material?
Whether you're applying for an online or an offline course, you should check out if you'll be provided with study materials for your course. Some courses would only provide the material for additional fees. In the case of an online course, you will have to ask if the course material will be provided as a soft copy only, or if a hard copy can be shipped to you, as well.
3. Does it offer Continuing Education (CE) Credit as well?
Continuing Education (CE) Credit can look like a bonus for many individuals seeking ACLS certification, but, for some, it's an important factor to consider This holds especially true for professionals working as physicians, nurses, or dentists pursuing an additional certification, and who are bound by their professional need to maintain a certain CE score.
4. Does the cost fit into your budget plans?
The cost of the course and whether or not it fits into your budget is definitely another deciding factor. If you're torn between two options, knowing that the quality of the certificate is the same, you might want to check their course material provided and their methods. For instance, a certain course might be costly due to the high-quality videos and practice training included, which you can do without.
5. Are there any restrictions you should worry about?
Finally, you should make sure that the course conforms to your needs without any hindering restrictions. If you already have your plate full, you don't want to enroll in a course that has strict time limits, won't let you retake the test, or imposes a strict schedule on you.
When looking for an ACLS Certificate provider, you want to choose the best. This entails looking into their course material and making sure it's well accredited and accepted internationally while meeting the latest AHA-guidelines. You also want to check if it offers you a Continuing Education Credit, know its costs, and check whether there are any restrictions you should know about.