As this year comes to an end, what better time to go over some of the most popular diets we will see heading into the New Year. The start of a new year brings with it many New Year's resolutions and one of the most popular types of resolution is starting and sticking with a diet. Diets can be a great way to start off the new year. They can lead you to healthy eating habits, help with mood disorders, and of course help you achieve that slim sexy body you have always dreamed of.
Must Read Diet Chart: A Health Conscious Person's Lifesaver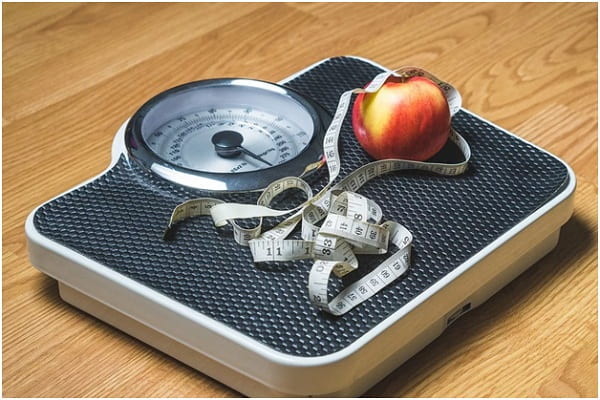 Well, enough dreaming of the perfect diet, here is some of the most popular diets that will only become more popular as the new year approaches.
Ketogenic Diet
The Keto Diet is one of the most popular diets out there to date and that is simply because it works. When I say this diet works, I mean it really works. Keto diet involves limiting the number of sugars and carbohydrates you consume. When you are on the Keto diet your carbohydrates and sugars should be limited to under 50 grams per day. This can be a very challenging feat but it is well worth the sacrifice. In no time you will be losing weight faster than you would ever imagine. So you may be wondering what you can even eat on the Keto diet because sugar and carbohydrates seem to be in everything these days, right? Well for starters, when you are on the keto diet you can eat lots of proteins like bacon, steak, eggs, ham, beef, chicken, and basically any other kind of protein you can think of.
You can also eat other low sugar foods like vegetables and low sugar yogurts. If you are craving a salty snack while on the Keto diet one good snack to eat is pork rinds. Pork rinds are a salty and crunchy snack that is keto friendly and will help kick your salty snack cravings.  If you are looking for other great meals to eat while on the keto diet, an article was written on the website Fresh Meal Plan, Keto Meal Plan – A Delicious and Savory Meal Plan, shows you how to create a balanced meal that is packed with nutritious keto-friendly foods. This diet is hard to follow but if you can stick with it it is definitely worth it. There are plenty of resources online when it comes to the keto diet and i would recommend checking out some of the keto groups available on Facebook and Reddit to help you stay on track.
Veganism Diet
The vegan diet is poised to be one of the most popular diets going into the new year. The vegan diet is fairly simple to follow as you can generally eat anything as long as it is not an animal product or byproduct. The vegan diet restricts you from eating animal products such as beef, pork, poultry, fish, eggs, milk, cheese, and yogurt. There are some variations of the vegan diet that allow you to eat certain animal byproducts such as eggs and cheese. There is also a similar diet called the pescatarian diet that allows you to consume eggs and fish. \While those variations of the diet are not actually considered 100% vegan, I included them under this subheading as many pescatarians will consider themselves vegan.
The vegan diet has been rising in popularity in the last few years due to social changes in how we view animals. Protecting animals has become a popular topic of discussion lately, especially with those involved in climate change campaigns. It is without a doubt as the world continues to focus on climate change that more people will turn to a vegan diet. If you are thinking of turning to a vegan diet, I would suggest that you eat a lot of plant-based proteins like beans, lentils, and nuts. Your body will need protein-rich foods as you cut out meat – your main source of protein.
Gluten Free Diet
Another popular diet that will continue to rise in popularity is the gluten free diet. The gluten free diet is used by people that are sensitive to gluten. These people may have a disease called celiac disease. This is a disease that affects an individual's ability to process the protein called gluten. This disease tends to affect about 1% of the population.  The diet limits the individual from eating products containing gluten. These products often include pasta, bread, chips, and snack foods. Most of the foods that contain gluten products contain high amounts of carbohydrates. The grain foods that are considered to be gluten friendly include buckwheat, millet, flax, cornmeal, and arrowroot. Other foods that people on a gluten free diet can eat include rice and pure oats. Some foods to avoid if you are on the gluten diet are foods that include gluten protein like potatoes, pizza, muffins, and other baked goods.
If you are looking to start the New Year off right you may want to look at picking one of the most popular diets that are expected to keep growing. Picking one of these diets will ensure you have lots of content to read about and also have access to the latest diet specific cookbooks.  If you plan on dieting this new year but are not sure what diet to pick, consider looking to the Keto diet, which is the best diet in my opinion. If the keto diet is not your style try the vegan diet or maybe try going gluten-free for the year.
Whatever diet you do end up choosing, make sure it is a diet that works for you. Remember that everyone is different and you may react differently to a specific diet then your friend. You should always consult a dietician or your doctor before making long term changes to your diet. Also, choose a diet that you can stick with because you will see the best possible results if you stick with your diet.