If you're one of the 54 million Americans affected by arthritis or joint pain, adjusting to a "new normal" during the COVID-19 restrictions may be especially difficult. Without access to swimming pools or gyms, many people are struggling to maintain a healthy weight, not to mention the mental health and pain-relieving benefits such activities can bring. You may also be out of your usual routine, trying to balance homeschooling or working and find it more difficult to plan and cook meals which can boost your joint health. Fortunately, whichever type of arthritis affects you, there are a few simple things you can do at home to help to alleviate your pain and improve your joint health for the long term.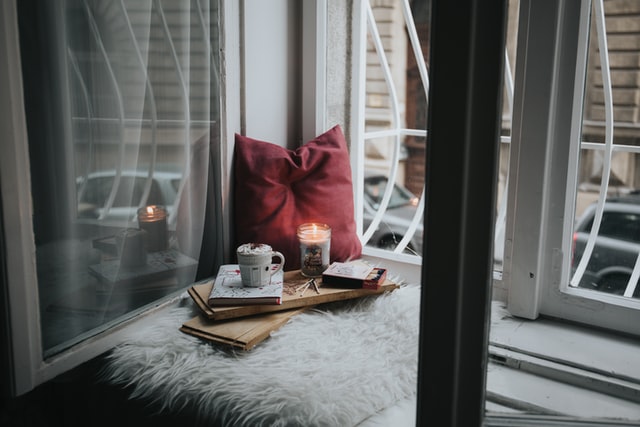 Keep moving
Many people with arthritis enjoy swimming as a low impact exercise, but did you know that walking also has powerful health benefits, including reducing the risk of cardiac events by around 30%? Cycling is another great option for low impact exercise which is effective, easy on the joints, and relatively low cost to take up. If you find it difficult to go out, you could also try yoga at home; there are many YouTube tutorials available for every level of fitness and experience. Any of these activities can be fun to do by yourself, with your partner, or even with the kids; it'll do everyone some good, and will help to protect you from obesity (which puts more pressure on your joints) and stiffness.
Take some time for self-care
For many people, the pandemic has meant adjusting to new routines and hasn't always left much time for self-care or nurture.  However, if you can squeeze one thing into your day, make it a home massage.  Studies have shown that massage can help to reduce inflammation, lower blood pressure, and raise serotonin levels, so it's well worth practicing. Use small circular motions with your fingertips, and for added benefits, there are now effective CBD creams you can apply directly to the affected joint.  In a recent survey, 21% of patients who used CBD products found them to be a really helpful form of pain relief, so by taking even just ten minutes a day for this, you could help your joints to feel much less sore.
Eat well
The final piece of the puzzle is your diet. Again, grocery shopping isn't quite what it used to be, and some items may be harder to source than usual, but as a broad rule of thumb, look for foods which are rich in Vitamin C, such as citrus fruits and green leafy vegetables, and oily fish such as salmon and mackerel, to boost your joint health. If you can find turmeric or green tea, these are also effective ways to top up your immune system and reduce inflammation from the inside out.
Being at home has changed many people's routines and coping mechanisms, but that doesn't mean you have to accept painful joints. By adapting your exercise habits, finding a tiny slice of time for self-care, and continuing to seek out inflammation-busting foods, you can help your joint health to remain steady or even improve. Make one small change today and see what a difference it can make.