Following a juicing diet can be difficult. However, if you follow the diet correctly, then you will see fantastic health benefits. Let's talk about some of the things you can do to ensure that your juicing diet does not go in vain.
Pick a plan that works for you
The key to success when it comes to following a juicing diet is how consistent you are with the diet. When picking out a juicing diet, make sure that you pick one, which isn't too extreme for you; otherwise, you will end up giving up. We recommend that you start small and eventually increase the difficulty of your juicing diet. Another thing that will help is making sure that you make juices that are tasty and spend some time researching juice recipes that you might find delicious.
Must Read Diet Chart: A Health Conscious Person's Lifesaver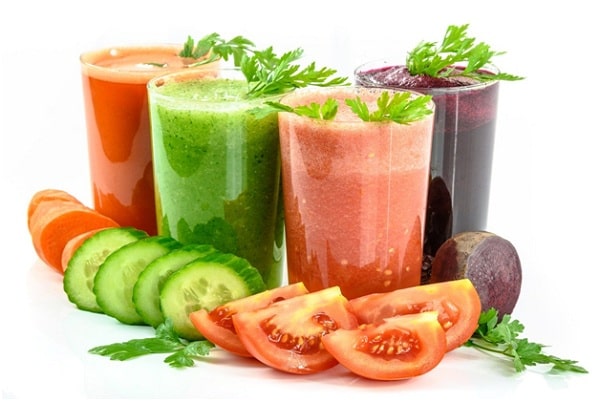 Make sure that you have different juices every day so that you can enjoy the diet. One of the biggest mistakes many people make when following the juicing diet is that they only consume one type of juice. Make sure to add more vegetables and fruits so that you can enjoy different flavors. If you can't find any recipes online which are new, make your own by mixing recipes.
Invest in a good blender for juicing
Investing in a good blender is essential when it comes to following a juicing diet, there are many amazing blenders that you can buy online. The experts at BlenderAuthority have some fantastic recommendations that'll make you get started with some amazing recipes. Nonetheless, you will need to invest in a good blender if you want to have quality juice. We recommend you don't cheap out, and get a good quality blender. This will save you money in the long run.
Be prepared
Juicing does not work the same for everyone; you will have to make sure that you are prepared for anything that may come your way. For example, many people notice flu-like symptoms or even vomiting once they start juicing. Depending on your body, you may or may not notice these symptoms. But you must be aware that this could happen to you, and it is something that you will have to fight. One of the ways to avoid these symptoms would be by making sure you eat a clean diet for a couple of weeks before you start your juicing diet.
Learn how to fight off cravings
When you are following a juicing diet, you will notice that you get hungry frequently. One of the easiest ways to cure your hunger cravings would be by drinking more juice. You can also fight off these cravings by distracting your mind, make sure that you do some work, or indulge yourself in an activity that makes you forget about food. Another thing that could help your craving is water, make sure to drink distilled water regularly so you don't feel hungry. However, don't drink too much water, as you will be hydrating yourself from the juice. Simply have some water when you feel hungry.
It will be imperative for you not to indulge in activities that will cause you to cheat on your juicing diet. If your friends and family ask you to go out to eat with them, you should say no politely or find an alternative. If you are following a juicing diet, you will be required to have strong willpower. Learn how to say no, and you should be in a great position.
Meditation
Meditation can help you tremendously when following a juicing diet, especially if you are a beginner to meditation. The great thing about meditation is that it reduces stress and helps you to stay motivated throughout the day. Meditation mainly helps you with building more self-control, which could be very useful when following a juicing diet. Juicing diet requires a lot of willpower, which is why you need to make sure that you are doing every exercise possible to increase your willpower. One of the best ways to improve your willpower is meditation, make sure to meditate every day for 10-15 minutes.
Even though following a juicing diet can be hard, it is your job to make sure that you try and avoid any activities which will cause you to cheat on your diet. The most significant factor which will dictate your success with juicing would be how strong you are mentally. If you can manage to keep yourself occupied and avoid any activities which will cause you to indulge, then you should be on the right track.