When you're bored or have this repressed energy waiting to be unleashed, then it is high time you go to the gym. If you're looking for a healthier lifestyle, the health benefits of going to the gym are indispensable. When you combine all these factors into one healthy lifestyle, you will reap the benefits and your body will be more fit than you thought it could be but, first, you should start with the biggest part of that journey: going to the gym. Here are some reasons that will encourage you to go to the gym every day: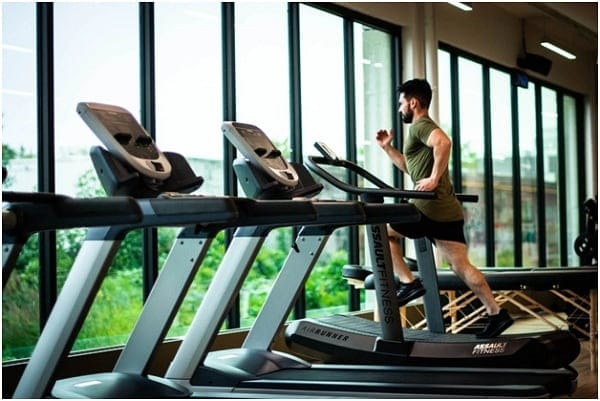 Helps with Recovery
Exercising, especially after undergoing surgery, is an excellent way to retain your health. Although you'll have to tone it down on the heavy lifting and boxing, you'll still be left with other different equipment. For stoma surgery patients who are considering going to the gym, they can complement their activity with stoma support belts by Stealth Belts that come in all shapes and sizes and can suit all lifestyles not just at the gym, but also for everyday wear and in the water. Fortunately, they are easy to use, rigorously tested, and last for a long time. Moreover, before you decide on doing any kind of exercise, you should consult your doctor and trainer to find the best training program for you.
Friendships
The gym is one of the best places to meet new people and widen your circle of friendships. Even more, you will meet people who will share your enthusiasm towards working out. When you talk with someone who has previous experience with exercising, you will get invaluable advice on how to transform your muscles into that fit shape you've always wanted. Plus, it is fun to find a training buddy.
Professional Trainers
Going to the gym means you will deal with a professional trainer who has a certified degree and actually knows what he's doing, so you can instantly tell that you are in good, expert hands. If you're worried you might hurt yourself while doing a difficult exercise, he'll show you the right way to do it. He will even help you develop a good training program and a diet to reach your goals.
Equipment
Of course, the gym is the only place in which you will find all the professional equipment you need for training. You will have access to cardio machines, strength machines, boxing kits, elliptical trainers, and so on. These machines can cost a fortune if you decide to buy them. A gym membership, on the other hand, can save you a lot of money.
Alleviate Stress
Everyone wants to relieve everyday stress one way or another. When other methods don't work, maybe exercising can solve the problem. Whether you regularly go to the gym or don't know how to do push-ups, any kind of exercise will release endorphins, which can make you happier and less stressed and also can improve your mood. This can actually adjust your sleeping patterns and make you feel better.
Fitness gyms are one of those places which will nourish your body and give you a full-positive experience. It's a great chance to meet new people who will encourage you to reach that goal and be there every moment of the journey, so don't wait up and join that nearest gym near you to get that healthy body you've always dreamed of.