Exercising regularly is one of the key factors to help you get fit. But with the weather getting colder, it can be really demotivating to have to head out in order to exercise. That's why indoor cycling comes in handy. It's not only something you can do at home, but it is one of the low impact workouts that shows amazing results.
Many people have resorted to purchasing their own spinning machine at home to motivate them to get fit-out of the comfort of their own home. But, how do you choose which bike to get to help you get the results you need? Fitness Equipment. Reviews looked into the 20 best spin bikes of 2020 tackling the most important features to consider when choosing a bike for personal use. Features that affect your workout such as tailoring the bike to your height, giving you the ability to climb or sprint more easily or even isolating muscle groups in your routine can really have a huge impact on your fitness routine and aid in making you get fit faster.
Must Read What You Stand To Gain from Cycling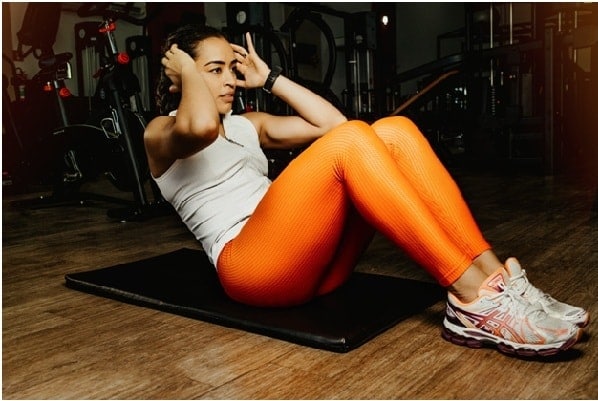 Consistency
In order to get fit, you need to be consistent when it comes to exercising. With indoor cycling, you won't find yourself being lazy to head out the door and actually find the time to exercise on a daily basis, especially if you have your own bike at home.
Challenging
With an indoor spinner, you'll be able to control the different resistances, speed or inclination to help improve your exercise routine. That way, you'll be getting the same resistance you'd be facing outdoors to help you improve your fitness levels. You can experience cycling up a steep slope, or the difficulty of cycling on uneven terrain, requiring you to exert more force and make your workout a lot more intense. This will allow you to add more challenge to your exercise and up your game. You can also choose to focus on different muscle groups based on the type of resistance or type of workout you do.  Challenging yourself will allow you to get a full-body workout and make sure that your body is getting the most out of cycling.
Variety of workouts
You'd be surprised how many different workout routines you can follow when you're cycling indoors. Many people tend to assume that indoor cycling can get boring, but there are so many things you can do to switch up your routine that will make it continuously engaging. You can challenge yourself by performing a workout based on your maximum speed, do interval training that allows you to go from high speed for a specific amount of time, to low speed for a number of rounds, or even challenge yourself to cycle for a specific distance and break your own records. Switching up the way you work out will not only keep you from getting bored, but will also increase your fitness levels by guaranteeing that you've covered strength, endurance, resistance, and cardio training.
Having the ability to exercise out of the comfort of your own home removes the excuses for being lazy. With an indoor spinner, you can easily find the time to exercise even if you end up splitting your workouts amongst the day, but it makes it so much easier to be consistent and there for guaranteeing that you'll get fit.