Every year, we make new resolutions to start leading a healthier lifestyle by taking care of our health and fitness routines. However, the cold weather is the season of comfort food, sweats, and chilling at home under our blankets. Most of us feel much better about sticking to a certain routine during the spring to start losing the winter weight and achieving summer body goals. However, this task is never easy without motivation, determination, and the right health and fitness habits.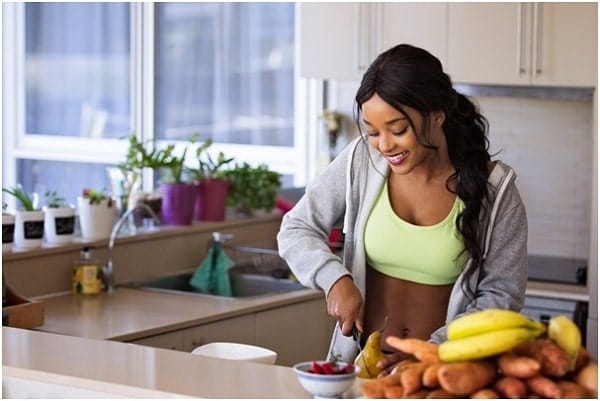 Your Health Comes First
Before you start taking any positive steps towards a healthy lifestyle, you need to check your health. Regular checkups are mandatory to discover if there is anything that your body is suffering from even if there are no visible symptoms. Since healthcare can get pretty expensive quickly, especially for people who suffer from chronic health conditions, it's important to make sure that you have Medicare parts that work best for you. Sometimes, the deductibles, coinsurance, and copayments accumulate to huge medical bills. That's why there are different Medigap plans to suit your needs. You can read more here if you want to understand more about different Medigap plans and how they can benefit you. If you are suffering from chronic conditions and need doctor visits, lab tests, and other outpatient services constantly, then it's smart to get Medicare part B and Medigap plan that cover for the deductibles and other costs.
Compare Medigap plans, also known as Medicare Supplement plans, on Health.com's review of the best Medicare Supplement companies
Rest Well
While many of us take sleep for granted, the first step to make sure that you are leading a healthy lifestyle is getting enough sleep and rest every day. If you are dealing with insomnia or disturbed sleeping patterns, then it's recommended that you seek professional help to tackle the root of your problem and offer you a solution. Getting enough sleep everyday will increase your energy levels and help you to be healthier and more productive. Make sure that your bed is comfortable and your bedroom is quiet and dark enough for you to fall asleep easily. Sometimes, meditation before going to bed helps you slip into a deeper sleep to feel well-rested when you wake up.
Move Outside the Gym
Losing weight and being healthy starts with constant movement and exercise. Other than the endurance and strength workout sessions in the gym, you need to make sure that you are constantly moving and getting more flexible for a healthier body. Once the weather gets warmer in spring, going out and moving come much easier than during wintertime. Make sure that you walk, jog, or run at least 10,000 steps per day. You can easily calculate how many steps you have walked every day using a mobile app that tracks your movement.
Eat Healthily
As simple as that sounds, many people ignore healthy eating habits if they don't need to lose weight. Whether you are just trying to be healthy or you need to lose some extra pounds, adopting healthy eating habits and practicing mindful eating is essential for every human being regardless of their weight, size, and age. Here are some of the essentials you need to make sure that you are achieving every day.
Stay Away from Processed Foods: Junk processed food goes straight to your hips and thighs without providing you with any valuable nutrients. Fatty fried food options also lead to a lot of health complications down the road. Consuming junk food constantly with excess fat, simple carbohydrates, and processed sugar increases the risk of obesity, which comes to health issues that go beyond body fats. You are also risking your heart health by increasing the risk of cardiovascular disease and other chronic health conditions.
Cut Down Sugar and Salt: Consuming big amounts of processed sugar and salty foods leads to a number of health conditions that you should avoid. You should only get your sugar from eating fruits; even drinking fresh juice should be minimal. Avoiding salty food or cutting down salt altogether will work magically in maintaining your health.
Staying Hydrated: Drinking the recommended number of cups of water every day according to your BMI is essential for your health. Staying hydrated will show its signs, not only in your health and increased metabolism, but you will also notice the changes in your skin and hair for the better.
Taking care of our health is essential to protect the vessel we are going through life with. This gets easier once the weather is warmer and nicer for you to start moving and exercising. However, it's important to go for regular checkups all year-round while making sure that you never ignore any symptoms that you are suffering from.