Nutrisystem is one of the most popular diet plans. It makes sticking to a diet routine fairly easy by offering pre-made food, so all you have to do is heat and serve. There is no cooking involved, no calorie counting, no measuring, and no food preparation. The system makes weight loss programs very easy to achieve. However, there are still some tips and tricks you can employ to ensure you make the most out of the diet plan. (see the original story here)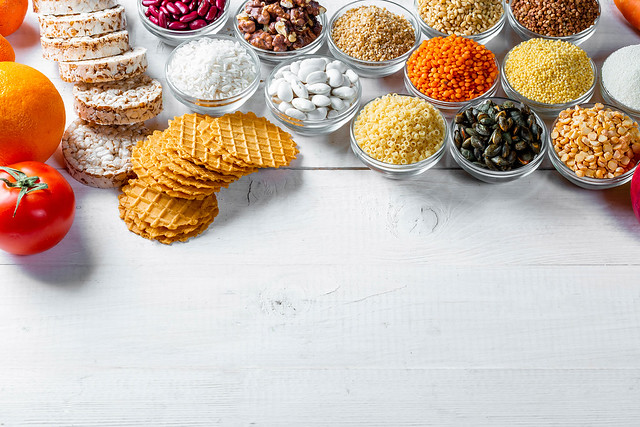 Must read The South Beach Diet: What to Know About the Popular Weight-Loss Plan
Tips to help you enjoy and stick to Nutrisystem
1. Watch the way you eat pre-made food
Although pre-made foods are easy to get assuming you have the funds for it, avoid eating up your favorite dishes too soon. When you select a plan, the company usually sends you an entire month of food items. Some in the list are tastier than others. Try to avoid consuming the most delicious items on that list too soon. If you do you might get bored with what is left.
You will soon find out that it's easy to stick to a diet routine when you feel that there are delicious items on the list you haven't consumed yet. So spread those delicacies throughout the entire plan.
2. Make Smart Meal Choices
Diet plan systems like Nutrisystem come with a wide variety of diet plans to suit almost every need. The items on display can easily blow you off your feet, so keep calm and make smart choices. Remember that you aren't going to a grocery store to make a pick so ensure you make smart choices.
 Some of the diet plans allow you to add some grocery store items to the list of pre-made foods. This can be a game-changer, pick only items you like from the grocery store to add to your pre-made meals and the probability of you sticking to the plan can dramatically increase.
3. Prepare for the period of boredom
The routine heating and serving lifestyle of pre-made diet plan meals can get boring at some point. Most of us are used to cooking and serving but the radical shift to just heat and eat can be uncomfortable for some dieters.  After a while, heating and serving might not be as appetizing as cooking your own meals.
It's absolutely normal to get bored with a diet routine over time. To avoid falling off the bandwagon, prepare for this period of boredom ahead of time. Knowing that a period of boredom can set in with time will help you keep your guards up. Change your routine a little without breaking the rules to mitigate the period of boredom. Consider going out to eat approved meals within the guidelines of the Nutrisystem.
4. Keep things fresh with some online recipes
Using some of the plan's online diet recipes is a great option for you to keep things fresh. One major reason people fail or fall short of diet plans is that it quickly becomes boring or monotonous. To avoid the pitfall of monotony, mix and match up some of the pre-made meals with some online recipes from the same diet plan. Doing things this way will avoid the regular "Heat and eat" characteristics of the Nutrisystem diet plan.
Having to hand prepare some of the online recipes with pre-made dishes is a great way to stick to the plan and make it enjoyable.
5. Eat out regularly
Regularly eating out is a surefire way that will help you stick to a diet plan. Occasionally eating out is a cool way to ditch the routine of kitchen and frozen pre-made meals. Fortunately, Nutrisystem has some great ideas on how to go about this. Here are some good tips:
Plan ahead by looking at the online menu of the restaurant you intend to visit. This will give you a bird's eye view of what they have to offer. Change the restaurant if they don't have meals within your diet plan.
To avoid temptations, it's better to stay clear from liquid calorie restaurants.
Smaller servings are better. Share the main course meal with a friend or family member.
Eat-in moderation by limiting yourself to a night out per week.
6. For a hand's off approach, select the basic plan
If you are just starting out with Nutrisystem the most ideal thing to do will be to start off with the basic plan. The basic plan includes a set of pre-made meals delivered to your doorstep monthly. It's the least expensive and will make you acclimatize to the system. With the basic plan, you can decide if the system is a good fit for your diet goals or not.