Many people are using and advocating the use of cannabidiol or CBD to relieve pain, anxiety, and insomnia. CBD is a component of medical marijuana and has shown its benefits in treating the symptoms mentioned above. Unlike the other component in cannabis, tetrahydrocannabinol (THC), it's not the psychoactive part of the plant. It does not give "high" sensation as opposed to taking marijuana wholly with all of its components. The benefits of CBD come without the "addictive" component found in many of the painkillers in the market and it also doesn't damper cognitive faculties.
With the increased popularity of CBD, the market has been flooded with different methods of taking it, which might be confusing for a beginner. Here are some ways of taking CBD:
1.  CBD Oil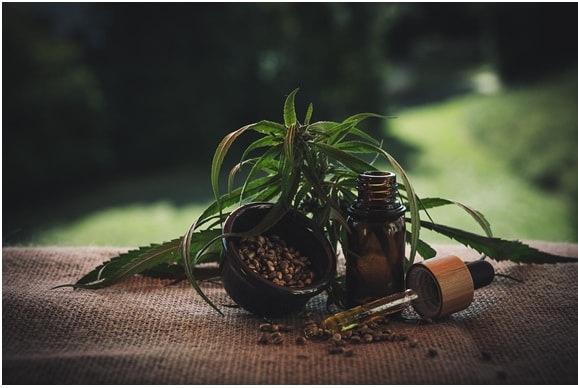 This oil is commonly taken sublingually. A few drops under the tongue is enough to feel the effects of the compound. In about 30 minutes you may begin to feel the oil working. It is common to use tinctures and droppers for CBD oil because it is easy to get the right amount needed.
2.  Ointments, Lotions, Skin Patches, and Cream
Over time, more and more uses of the Cannabis plant are coming to light. Using the main ingredients like from CBD hemp flower and other substances, and mixing it into a balm, cream, patches or lotion you can use it to apply to affected areas on your body. This method of taking CBD is mainly for inflamed muscles or body pain. The compound is absorbed by your pores and takes its effect on the specified area. It takes an hour or two for you to feel the relief.
Skin patches or transdermal method has the ability to enter the bloodstream which will give you a steady flow of CBD over a certain period. Usually a couple of hours, there are two types of patches: matrix patches that use the adhesive infused with CBD and the reservoir patches that combined with a gel solution will give you a longer steady flow of CBD.
3.  Capsules
This is pretty much straight forward and one of the most convenient ways of taking CBD. The capsule is mixed with pure isolates and other ingredients like herbs to improve its effects. This is used for dealing with anxiety or various forms of mental stress.
4.  Ingestion through Edibles
One of the easy ways to take CBD is by mixing it with food. Tinctures can be used to add CBD oil to your favorite food and beverages. You can use it in your coffee, smoothies, chocolates, and other goodies. To avoid an unfavorable taste don't heat the oil too much.
When you ingest these edibles infused with CBD oil, the compounds will be absorbed in your stomach lining and will be in your bloodstream. It would take about a couple of hours to feel its effects.
5.  Vaporization
Using vape pens or vape concentrated versions of the CBD is heated into vapor and is inhaled. Cartridges that contain CBD components are available and using the vaping device you can easily take certain amounts of the vapor, depending on your needs. The advantage of this method is the immediate effect you'll feel after one or two inhalations. The caveat is that it will only last for a short period of time and consequently you'll have to take more if you want a longer effect.
There are already a lot of states that accept the medical benefits of CBD. Although this is still in its early stages the increasing popularity of this method and the lack of the usual side effects found in conventional painkillers makes the future about CBD. Taking CBD will always be depending on your preference and efficacy, you might want to try a couple if not all of these methods to know which one best suits you.