Fortifying your physical strength and mental acuity during these tough times is at the forefront of everyone's mind. While the coronavirus remains clouded in mystery, it's clear that a strong immune system can only help. It's important to take good care of yourself and loved ones as we all self-quarantine, and finding ways to boost your immune system should be at the top of your to-do list.
Must Read 10 Ways To Boost Your Immune System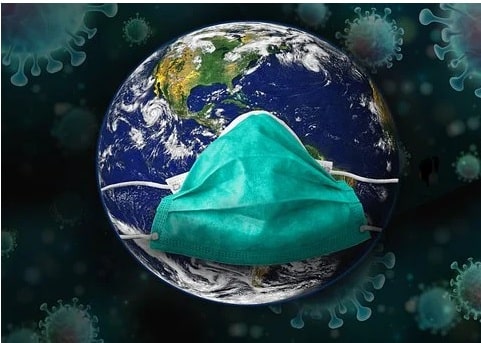 The following are a few ways to help boost your immunity as we wait out the worst of this pandemic.
Vitamin C
The most basic way to rev up your immune system is undoubted via Vitamin C. You can consume this most vital of supplements in a variety of ways, first by eating plenty of fresh fruit – citrus in particular – and greens such as kale and broccoli. Also, you can take Vitamin C straight up in the form of tablets, gummies, or powder packets mixed with water. Vitamin C, in general, helps to boost your health and overall well-being, so you definitely can't go wrong here.
Ease gut inflammation
You may have heard a ton about the positive effects of probiotics, and know many people who eat copious amounts of yogurt in order to help ease stomach inflammation. Indeed, keeping your gut full of the healthy bacteria naturally produced by your body keeps inflammation at bay, thus resulting in better energy levels. Besides yogurt, you can ensure that you're getting probiotics by also trying foods such as tempeh, kimchi, or even trying a strong detox tea that will help you hit multiple birds with one stone. The detox tea can help reset your body's key functions, allowing you to feel healthy in no time.
Beauty sleep
While everyone feels more on edge nowadays and has more trouble than usual getting the required shut-eye, it's really important to get in eight hours of sleep every night. Sleep is a powerful way of boosting your immunity and keeping dangerous stress levels out of your system – it has been repeatedly shown that stress and anxiety significantly weaken the immune system. Getting plenty of rest and trying to engage in self-care by practicing meditation or yoga will help you get the sleep you need.
Vices in moderation
If you're a heavy drinker or smoker, now is the time to either consider quitting or to imbibe in moderation. Smoking, and drinking alcohol or taking drugs significantly weakens your immune system. While it might be tempting to wile away the long quarantine hours by sipping on various hard liquor based drinks, you should know that it does not serve you health-wise.
These are truly stressful and uncertain times, and it's easy to look to various vices to help us cope with an unprecedented situation. However, never has self-care been more important, and developing different strategies to help deal with the situation while prioritizing boosting your immune system is key. It's the only way to conceivably shield yourself from the highly contagious virus, and ensure that you and your family are safe.