Many people have heard that yoga is doing wonders for the mind and body, but they have no idea where to begin. The beauty of yoga is that to reap the rewards, you don't need to be an expert. Regardless if you are young or old, overweight or fit, yoga has the power to relax your mind and make your body stronger. Yoga is for everyone so do not be intimidated by trendy yoga studios and complex poses. Here are the basic things that you need to know to get started.
Must Read Perfect Place To Head When Looking To Take A Yoga Class Online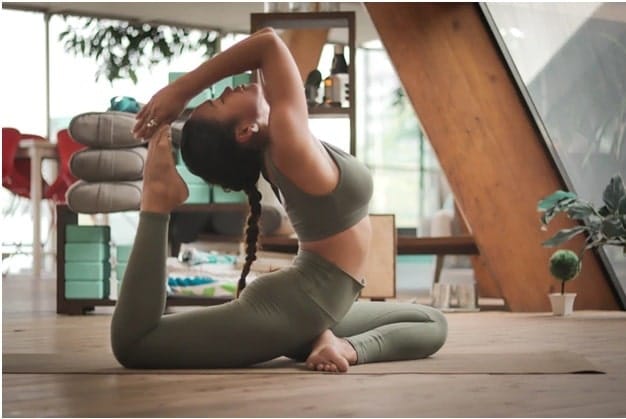 Types of Yoga
Beginners need to decide what kind of yoga they are interested in learning. Although yoga is one type of exercise, it comes in many different forms. There are several types of yoga such as  Ashtanga, Vinyasa, Yin Yoga, Bikram Yoga, and Kundalini but Hatha is the most popular for newcomers. The Hatha style uses yoga poses and breathing exercises in preparation for meditation, to balance and relax the body, mind, and spirit. Hatha yoga classes usually aim to be at a slower speed, allowing participants to keep poses longer. It is perfect for beginners as you get to know all the poses well and the slower pace helps you to slowly improve.
Preparation
At your first yoga session, wear clothes you are comfortable in. You'll need to be able to safely stretch and shift, with nothing getting in your way so make sure your clothing isn't too tight. You can borrow a yoga mat from a friend, it can also be rented in studios, but for hygienic purposes, you may want to invest in your own. Do not forget to bring a small towel because it's gonna be sweaty, and a bottle of water to keep you hydrated during sessions. If you want to take it up a notch, you can also get Yoga shoes that will help you get the traction you need in the studio or outdoor places where you practice yoga. These shoes are built to be comfortable, elastic, breathable, and, last but not least, well-cushioned.
Health Benefits
Yoga includes the principles of breathing, meditation, relaxing, and exercise to teach the body to be more mindful of its own existence. There are plenty of health benefits, including enhanced balance and flexibility and improved circulation of the body. Not only for the body, but also the mind, it helps reduce stress, improves mood, concentration, and attention, helps with sleep and anxiety relief. If left untreated, the stress and physical strain of our everyday lives can lead to serious illness and disease. A daily practice of yoga calms the body and mind, strengthens the immune system and removes the toxins that are caused by stress.
Yoga can make you feel confident and physically fit, attributes that will improve your body image and self-confidence. Studying and improving yoga postures create an incredible sense of pride that will enhance the way you feel about yourself in your everyday life. We hope you build a yoga practice that feels perfect for you wherever you are on your journey to Yoga, for more mind and body benefits.