Joining a gym to reach our goals is often part of new year's resolutions each year. And yet, most of the time we don't stick around for long and end up wasting the money or canceling the yearly subscription. We all know that going to the gym will help us reach our fitness goals; whether it's to lose weight, gain muscles, or just stay fit. However, the main concern is how to stick around and make it a habit.
A huge number of people think that all fitness centers are the same and that it wouldn't matter which one they choose. That's actually not true. Each gym is different, and so, you have to choose the one you're comfortable with, fits your exercise needs, and, most importantly, is at a convenient location. Otherwise, it will be a waste of time and money.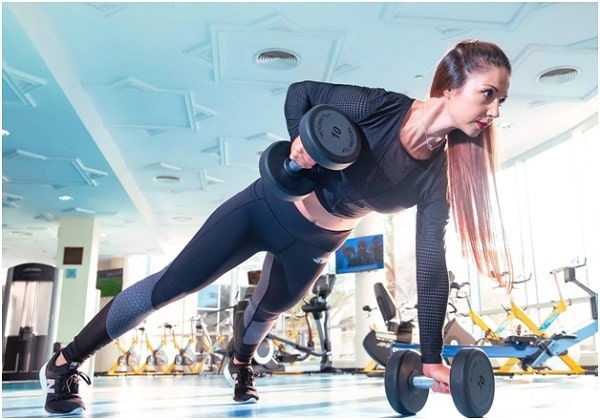 How to Find The Perfect Fitness Gym Near You
What Are You Looking for?
Staying in Dallas or a similar city makes choosing a gym a complicated job. There are a lot of fitness centers and they all look the same, which could make this process confusing. However, they can have different offerings: some of them provide training programs and classes, while others only offer cardio machines without personal trainers. However, finding a high-rated gym in Dallas, TX will not be hard if you know what you want from a gym. Do you want yoga classes? Want to swim? Some cardio machines to keep you motivated? Or do you want a personal training studio where you can have your own personal trainer? If you figure out exactly what you want, you'll be able to choose the perfect fitness center without any hassles.
Check The Machines
You can know how good a fitness center is by checking the condition of the machines they have. Studies have found that machines that are used regularly, such as treadmills, are the ideal place for germs and bacteria, if not properly cleaned. So when you're checking out a gym, see how the machines look: are they clean or can you see some dirt on them?
Know About The Staff Members
Knowing whether the trainers and other staff members are certified, know CPR, and are well trained will determine how comfortable and secure you will feel at that gym. It's an important aspect to consider before joining a gym.
The Contract
Finding an affordable gym that's close to your house or work is perfect, but not all of them are as affordable as they claim. You can find a gym membership for a cheap price, but end up paying for all the facilities and classes inside the gym. To avoid such hassle, you have to read the membership contract carefully before signing it to know what's included and what's not.
Each gym offers a certain perk and specializes in a certain area. That's why if you know what type of exercise you want, you're halfway through choosing the perfect gym for you. If you've never been to a fitness center and you want to have your own personal trainer, you might want to consider a personal training studio or a group class training. Whatever your goal is, make sure that the place you choose will provide you with the results you're looking for.