The CBD oil business is a multimillion-dollar industry. It has experienced success in the health and wellness sectors. A recent market research projects that the USA's CBD oil sales will reach over $20 billion by 2024. Considering such CBD based analytics, a large number of ambitious entrepreneurs are looking into entering the industry to earn their own fortune.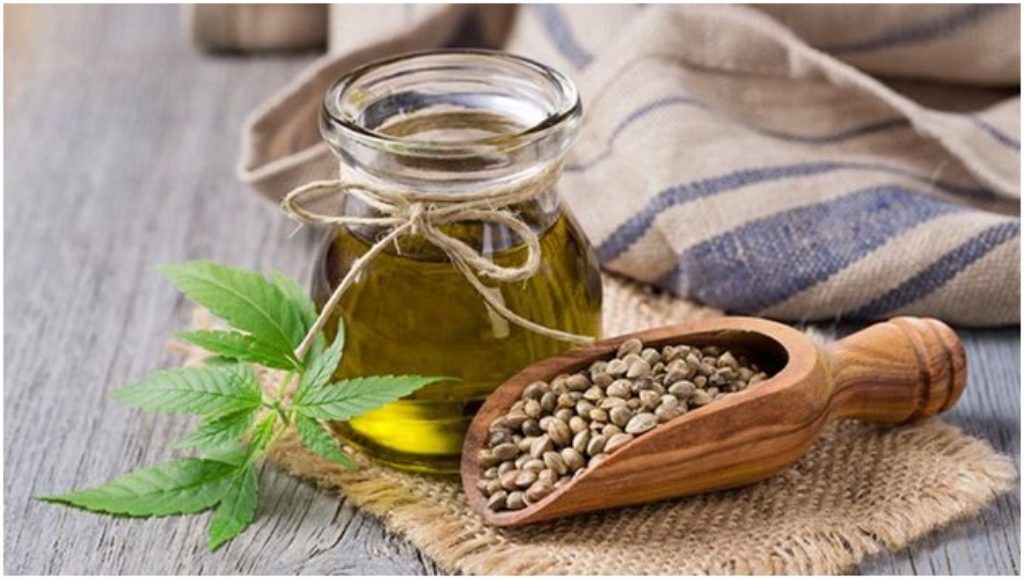 But how do you go about starting your own CBD oil business?
Here we list everything you need to know, from legal compliance to basic information to help aid your first CBD Oil venture.
What is CBD?
Cannabidiol (CBD) is one of over a hundred compounds found in the hemp and cannabis plants. Unlike the popular cannabinoid tetrahydrocannabinol (THC), CBD does not give that 'high effect', but rather provides notable health and therapeutic benefits that have been proven through reliable studies and research.
CBD based products are developed through numerous steps. This begins first with the cultivation and harvest of hemp or cannabis plants. Then CBD oil is extracted through the use of a reliable cannabis oil extractor combined with various methods such as solvent extraction, steam distillation, olive oil extraction, and CO2 extraction.
After it is processed, the CBD oil may be sold in its purest form as a concentrate or infused with a range of products. The bestselling CBD products in the market today consist of tinctures, topicals, edibles, gels, vapes to treats and infused oils for your beloved pets.
CBD oil can both be extracted from the hemp or cannabis plant, except CBD oil derived from the cannabis plant is illegal. The hemp-derived one is legal. Industrial hemp constitutes less than 0.3% THC and is considered legal to cultivate, harvest and process under the law. Any higher levels of THC are considered illegal. It is important to know the state and local laws before proceeding to venture into any CBD related business.
Guide to Starting a CBD Oil Business

Just like any other business, it will require research and hard work. A registered CBD oil business can produce products for a variety of specific uses. The products may be distributed online or in standalone stores providing oils that can treat anxiety and chronic pain or be marketed in the cosmetic or wellness sectors. This guide will ensure that your business is well organized, registered and legal.
Plan and research
A decisive and clear plan is crucial in starting one's business. It will help you discover and answer questions like what will the initial start-up cost? What is your niche market? How long until you see a return in investment?
Cultivating and extracting your CBD oil will cost less than purchasing from a grower. It can be marketed with minimal expenses online. Make sure to acquire insurance and consider working with an established hemp grower to maintain the quality of your product. Take into account the costs of farming, salaries and hire a lawyer to be in the know of the current and fast-changing laws.  Choosing an appropriate business name is key. Make sure to check if your selected business name is available as a web domain. If it is available, secure it as soon as possible.
The CBD oil profits will be based on the quality of your product and demand of the CBD oil in your target market.  To boost your sales and income you can expand to other sectors in the industry and develop a skincare line, make-up, vapes, edibles, and tinctures.
Register your business legally
Establish your business as a legal entity and consider seeing the guidance of a registered agent to help assist you with the requirements and steps needed to get your business started. Register your business for taxes so you will be able to comply with the needed state and federal taxes before you open your business.
Coordinate with your bank and open a business account
It is a must to use a dedicated business account to serve your company's needs. Open a credit card section to help support your business and transactions from online selling. It will also aid in organizing your business' expenses and build a credible credit history for investments and loans in the future. It is not good to mix your personal and business accounts, because both will be put at risk on the offchance your business will be sued by a disgruntled client.  Separating your personal assets from your business assets also makes accounting and filing for taxes a smoother experience.

Keep track
Record all expenses and income religiously. Keeping an exact account will simplify your tax filing in the future.
Apply for the required permits
It is of utmost importance to have the necessary permits, certificates of occupancy and licenses before business operation. It is not worth the risk of being shut down or fined for incomplete paperwork. Read all the state laws regarding the CBD oil products so you are well aware of the limitations. Ensuring all the paperwork is in order will make way for a smooth business flow free from legal woes.
Apply for business insurance
It is essential for all business owners to apply for insurance that will protect the company and its employees.
Establish your brand
Your brand is what your business represents and stands for and how it is viewed by the general public. Deliver on what your brand promises. A strong quality brand will help your CBD oil business stand out from competitors.
Advertise and promote your CBD oil business
To set yourself above the rest, make your CBD oil business available online. Since it is a fast-growing industry, the competition is fierce. Most consumers look for CBD oil online so make sure to utilize the options available to best promote your brand. Establish your web presence and don't scrimp on paid online ads, blog content articles, and social media posts to help generate more income for your business and provide the necessary information that your brand offers. Create a loyal relationship with wellness and health stores to carry your products. Always be open to feedback from your clients and incorporate their suggestions in improving your CBD oil brand.