Taking care of your oral health is a key part of keeping yourself healthy, but the fear of dental visits can seriously hamper this for many people. Dental phobia is more common than many people think. One study revealed that 3-16 percent of adults have dental phobia. When it comes to children, almost 20 percent of children are afraid to visit the dentist due to their anxiety, illustrating just how familiar this feeling is people regardless of age. Yet whether you are an adult or a child, dental visits and checkups are essential in preventing long term conditions such as gum disease or tooth decay. Besides, a visit to the dentist may be unavoidable in the case of a dental emergency. If you are looking for a way to deal with your fear of heading to the dentist, there are many ways that can help you overcome your anxiety, and it may be simpler than you think.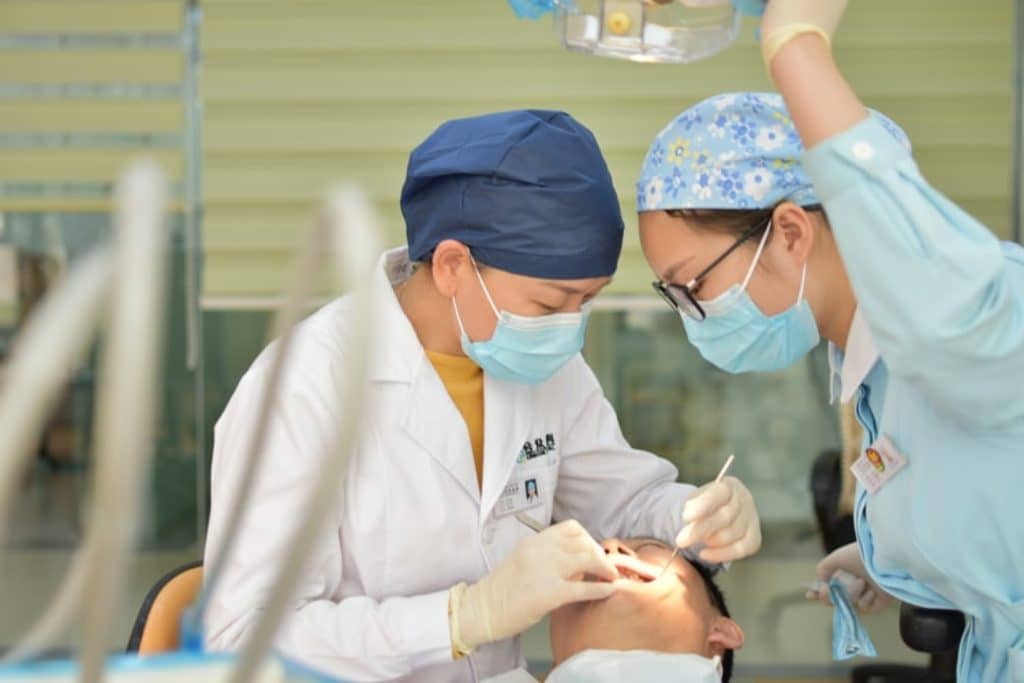 Identify The Source Of Your Fear
Once you identify the source of your fear, you can then pinpoint the most effective and appropriate way to combat it. If you have a fear of needles or the pain of them, speaking to your dentist about their numbing procedures can help soothe your fear. Many dentists also use numbing gels before any needles, which you can request. You can also request this from your dentist or ask that they avoid needles completely if possible. According to Central Point emergency dentist, oral sedation dentistry is injection free and can be delivered in two forms – Nitrous Oxide (laughing gas) and Oral Conscious, both of which help the patient relax.
Other people may have a phobia of the resulting pain based on preconceptions or past experiences. In this case, aesthetics and numbing gels can help to greatly reduce any pain felt during the procedure. Utilizing relaxation techniques including breathing exercises during your visit can also help to dissipate any anxiety, while the use of music can block out any sound from drills or dental equipment that may trigger panic.
Pick A Dentist Comfortable With First Time Or Nervous Patients
Another way to overcome a dental phobia is to choose a professional who specializes in first time or nervous patients such as young children. Dentists who have dealt with or are trained in these scenarios are more likely to know techniques that can help you feel calm during the visit. Some may even suggest a consultation or visit beforehand to talk you through the procedure and answer any questions you have. Pediatric dentists are also specifically trained in child relation or distraction techniques, and will have made a lot of effort to make their office kid-friendly and inviting. The websites of most dental practices will often indicate whether they are trained in working with nervous patients.
Knowledge Is Power
Finally, fight your fear with knowledge. Research or speak to your dentist about what is going to happen during your visit or any dental work. Make your concerns known, and be sure to get answers to any questions, and mention any triggers you may have. For example, if you have a fear of the drill your dentist may suggest wearing headphones or listening to music. Some offices may even have them already provided for nervous patients. You can also agree on a plan with your dentist, including a signal if you are in too much pain or possibly having a panic attack. Going into your visit armed with a plan and the details can help you feel more in control.
If you find your fear of going to the dentist is hampering your health and your life, then it may be time you seek some help. These are just a few of the coping techniques you can use to overcome your fear. Dental phobia is much more common than you may think, and it's extremely treatable. It is important to move past these fears if you are to maintain a healthy lifestyle and a healthy smile.